Download the Conductor™ IoT Platform specification sheet.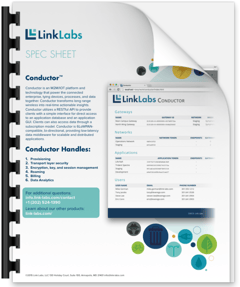 Conductor™ is an IOT platform that powers the connected enterprise by tying together devices, processes, and data.
Through RESTful API, Conductor™ visualizes and organizes long-range data so you can make meaningful decisions.
To learn more about the platform and see how it works, fill in the form and we'll send you the specification sheet.