From OnSite to Everywhere.

Real-time Location System Tracking Wherever You Go
Link Lab's AirFinder Platform is a powerful, affordable real-time location system (RTLS) for easily managing your most valuable assets, like equipment, tools, and people. Book a demo today to learn how our solution deploys in days instead of months, without the need for IT configuration and at a fraction of what competitors charge.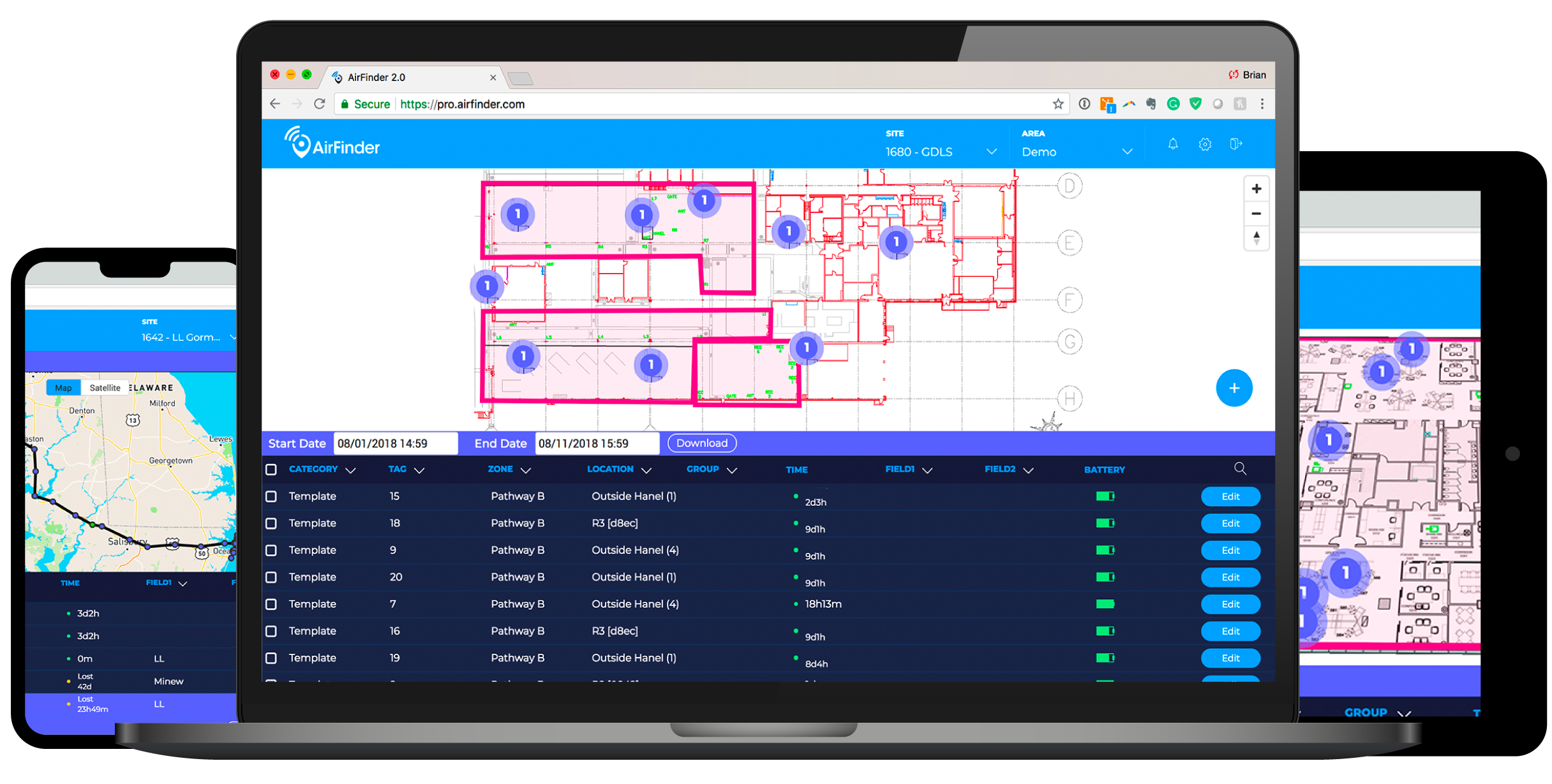 The Industry's Only Complete, Flexible and Software-driven IoT Platform
All the features at less than half the cost. Get Just-Right Precision™, incredible power efficiency, open architecture, and more for as little as 1/10th of the cost of comparable solutions.

WiFi-independent and zero IT required.

AirFinder runs on the patented Symphony Link™ network, so there's no burden on WiFi network, and it's so easy to use that it's deployed in days, not months.

Less time searching and more time working.

Empower your business with more focused employees, optimized processes, and higher efficiency.
"The biggest benefit of AirFinder by far has been the peace of mind that comes in knowing where a customer's equipment is. It works when you need it to work, and that's worth everything in this business."
— Preston Wilkey, Supplier Quality Engineer, Thermo Fisher Scientific
These Companies Trust Link Labs