"My City is smarter than your City." This is what Amsterdam, Singapore, London, Rio, Seoul, and many other cities are all trying to claim.
At Link Labs, we are often invited to "Smart Cities" conferences or asked about customers who have deployed Smart City applications using our technology. While there is a lot to like in the Smart Cities movement, sometimes when a catchphrase is overused, its meaning can be lost or different people can make different assumptions.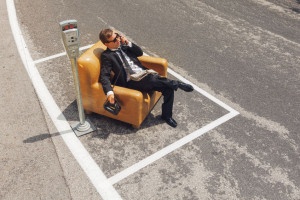 A Smart City is more than just a .gov landing page and a municipality's CIO initiative. It is laying the groundwork for connecting its citizens and its infrastructure, while allowing both flexibility and competition to flourish. This is easier said than done. If a city allows Google Fiber to be installed, or a wireless mesh network like Silver Spring Networks, or even something less proprietary like ZigBee or DASH7 it has the potential to be picking winners in a domain in which it may lack experience, and even if the chosen technology isn't optimal for the city or the applications it is deploying, there is a strong sunk cost bias, and even without that bias, the marginal cost/benefit calculation of deploying something new on a suboptimal network might outweigh the cost/benefit around building a better one.
Beyond the propensity to pick winners, the other problem with municipally-backed smart city initiatives is that too often they are tied to economic development goals or political incentives. At Link Labs we believe the most important question any business should ask when developing an application is "How am I solving my customer's problems?" A city's customer is its citizens. While a city-wide WiFi mesh network may make headlines, the value really lies how the meters, street lights, emergency response vehicles, and trash cans all make the average person's day easier or safer.
There are lots of both anecdotal evidence and hard data that point to the fact that cities remain key centers of culture, technology, and innovation in both the United States and around the world. Making these cities better places to live by using inexpensive and scalable connectivity solutions like Symphony to solve specific, real-world problems seems like a good first step toward making a city "smart." It is also important to remember that these innovations aren't limited to cities. There is plenty of value that can be unlocked by connecting rural applications like agriculture, or even helping transform suburbs in a meaningful way.
If you have a moment, download a Whitepaper, or drop us a line.