The features of an asset tracking system are a major deciding factor for companies when evaluating options. In particular, the User Interface (UI) should include features such as sensor monitoring, historical map views, zone mapping, and more. Link Labs' AirFinder asset tracking software has many benefits that enable real-time asset visibility to help users better monitor equipment, tools, assets, and personnel. Let's take a look at some of the different features within the AirFinder software system that set us apart from other providers.
Link Labs asset tags have embedded sensors that help monitor condition data. Such conditions include temperature, pressure, acceleration, and shock. These sensors allow companies to make informed decisions about their assets and better project them from environmental damage. For example, a company that ships food may want an asset tag that can monitor temperature to ensure food is within a required range. Users can receive a notification if the food gets close to an unsafe temperature so you can address the situation immediately.
2. Location Mapping
When using a location tracking system, it's important to be able to visualize the location of a tagged asset in real time. The Link Labs UI has a map for outdoor tracking, and allows users to upload a map of a facility for tracking assets indoors. With this, users can see the tag's location on a map to get a better visual of the exact location.
Companies can take their reports even further with tableau integration. Users can quickly generate reports using asset data to quickly visualize what matters most and take action. For example, if a company wants to monitor idle time in a certain zone, they can build reports to display the information in a more digestible format.
---
Join the AirFinder Difference!
Innovation. Organizations can be freed up to innovate and bring more impactful products and services to market.
Profitability. Increased profitability provides new opportunities to innovate and improve valuation.
Digital Transformation. Discover competitive advantages, new revenue opportunities, improved customer relationships, and increased efficiency.
---
4. Zone Tracking
Companies can set up geofences on the AirFinder platform. These represent the zones within your facility or on a map. Geofences allow users to set up alerts for when tags move out of a zone, into a zone, and in-between zones. Receiving alerts about the movement of tags helps companies stay aware of where the assets are located at all times.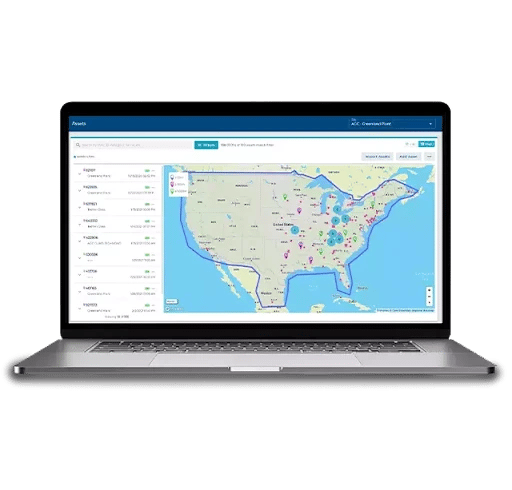 5. API Integration
Through an open API, users can integrate the AirFinder system within existing platforms to help streamline workplace processes. AirFinder stores all data within the tags and the tags send the data to the AirFinder platform for your viewing. You can view this information on any device that receives service.
Are You Interested in Learning More About Asset Tracking with AirFinder?
AirFinder is an end-to-end asset tracking and monitoring solution, meaning we provide not only the hardware you need, but also the software. Our software has the features mentioned above, among many others to provide you the best solution possible. Our team of engineers are constantly making updates to the AirFinder UI to better serve our customers, and take into account specific customer needs. To learn more about these features and more, book a demo with us!