As the world of IoT expands, companies are looking for ways to provide secure and swift communication between IoT devices. Many are turning to both edge-based and cloud-based IoT solutions to manage the vast amounts of data collected by the approximately 11.57 billion IoT devices worldwide. Let's take a deeper look at the differences between IoT Edge and IoT Hub solutions.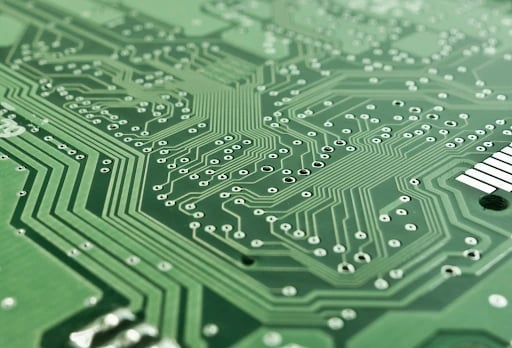 What is IoT Edge?
IoT edge devices employ edge computing to process data near the location where it is collected. Because IoT edge devices process data locally rather than sending information to the cloud, they can often process data in real-time.
In fact, according to Gartner, approximately 75% of enterprise-generated data will be processed outside the cloud by 2025. With the growing emphasis on decentralized data processing, more companies will turn to edge computing for swift data creation, storage, and usage.
---
Join the AirFinder Difference!
Innovation. Organizations can be freed up to innovate and bring more impactful products and services to market.
Profitability. Increased profitability provides new opportunities to innovate and improve valuation.
Digital Transformation. Discover competitive advantages, new revenue opportunities, improved customer relationships, and increased efficiency.
---
What is IoT Hub?
An IoT Hub employs cloud computing to process data. Cloud-based IoT solutions use the cloud to manage, support and automate multiple IoT devices. These "hubs" are the centers for billions of messages spread among many IoT devices. Rather than processing data locally, IoT hubs use cloud computing to process data collected from remote devices.
Link Labs offers an IoT Hub solution: SuperTag Hub. This solution uses a single tag or "hub" that connects to surrounding tags so send information quickly to the cloud where users can visualize asset location, and other data, in real time.
When to Use IoT Hub or IoT Edge?
When speed is the goal, IoT edge devices are the most useful for companies that need to collect, process, and act on data in real-time. When a company needs a central controller to collect and process data from multiple devices in remote locations, an IoT hub or similar cloud computing service will be the most useful solution.
Want to Use IoT to Track Your Valuable Assets?
Link Labs has created a powerful solution to help improve workplace processes. The AirFinder SuperTag Hub provides affordable real-time tracking and monitoring indoors, outdoors and on the road to help enable more streamlined processes such as material tracking and monitoring. If you want to learn more about implementing a solution, request more information today.