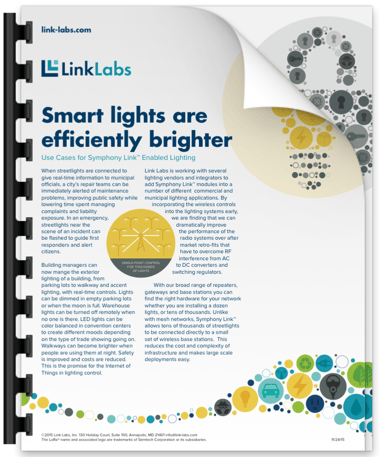 Selecting the right wireless technology for your M2M project or application is a tough process. This paper will explain some of our customer success stories, and hopefully spark some creative ideas for your own applications.
We'll cover technical solutions, advantages and drawbacks for Symphony Link for:
Outdoor Lighting Controls
Security Access and Control
Smart Grid and Demand Response
Water Metering and Leak Detection
Irrigation Management
Download your free copy by filling in the form to the right.