Security risks to critical medical devices present a recurring problem within the healthcare industry. The root of these security risks often is traced to how medical devices operate on old and new codes from various sources, each of which may contain unique vulnerabilities. Additionally, updating outdated devices that may not be able to integrate new code properly poses a significant security risk. It is easy to overlook software updates for older devices since hospitals typically use various devices.
Breaches in cybersecurity can result in a delay in patient treatment, patient injury, or death in extreme circumstances. And although manufacturers are often equally at fault, it is often healthcare professionals who are blamed for the consequences of these breaches. So the question then becomes, how can security risks to critical medical devices be reduced or, preferably, avoided?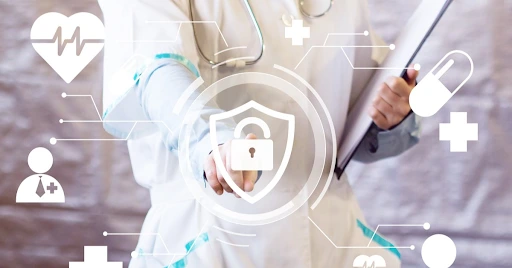 Practice Preventative Maintenance
Preventative maintenance is best defined as routine maintenance to avoid equipment failures. The equipment might not need maintenance every time, but conducting preventive maintenance on an established schedule ensures the equipment has the best chance of correctly operating when needed. As surely as these schedules help maintain hardware, it also helps protect critical medical devices from poorly timed software updates and failures by ensuring that they are addressed ahead of time.
Ensure Timely Response to Detected Vulnerabilities
Manufacturers of critical medical devices often release patches of code designed to identify breached or vulnerable equipment within a network. These patches alert workers to the breach or vulnerability, so the equipment is not used but put aside for maintenance. However, it can be challenging to locate the breached equipment quickly.
The vulnerability detection code is designed first to detect vulnerabilities within a network of equipment and then identify the specific piece of equipment that has been breached or is at risk of being breached. It then alerts workers so they know not to use it.
---
Join the AirFinder Difference!
Innovation. Organizations can be freed up to innovate and bring more impactful products and services to market.
Profitability. Increased profitability provides new opportunities to innovate and improve valuation.
Digital Transformation. Discover competitive advantages, new revenue opportunities, improved customer relationships, and increased efficiency.
---
Implement an Effective RTLS Solution
Accessible medical equipment location is necessary for preventative maintenance and responding to detected vulnerabilities. However, repairing what can't be found in the first place is difficult. Even vulnerability detection codes cannot identify the location of breached equipment on their own, resulting in a long process of manual trial-and-error that is time-consuming and suspect to human fallibility.
This challenge can mitigate through the implementation of an effective RTLS solution. These solutions allow critical medical devices to be located promptly, allowing for practical preventative maintenance and appropriate response to detected vulnerabilities.
Interested in Implementing an RTLS Solution?
Link Labs' asset tracking solutions provide hospitals with the tools they need to mitigate security risks to critical medical devices, ensuring timely and effective treatment of patients. If you want to learn more, book a demo today.