Work in Process (WIP) tracking refers to monitoring a product and its component materials' movement through production processes. This helps ensure a product makes it through production while empowering operators to make real-time Six Sigma-informed decisions to address process inefficiencies.
Several technologies are available to assist with WIP tracking beyond everyday paper-and-pen, including barcodes and QR codes. But are these technologies really the best solution for tracking WIP?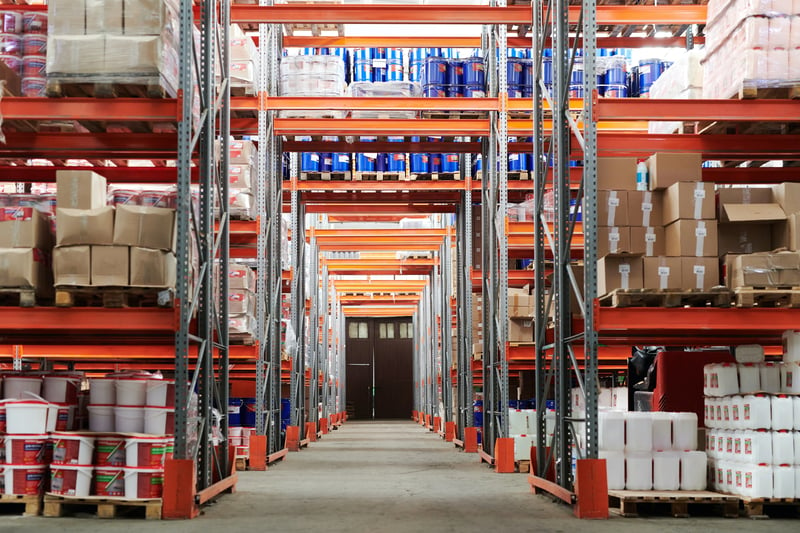 Barcodes, QR Codes, and Their Weaknesses
Barcodes and QR codes are composed of a series of black and white bars or squares that contain data. Machines can translate these codes into relevant information, enabling companies to maintain and access data concerning the product when it is scanned. QR codes contain more information, but barcodes are cheaper and far more common in the United States.
However, even if they manage to save workers from using manually filled-out sheets of paper, barcodes and QR codes are still manual. They require workers to scan each code with a handheld scanner, a time-consuming and fallible process. Scanning codes can't help you track WIP or find equipment. After all, you cannot scan what you cannot find.
---
Increase Your ROI by Investing in AirFinder Everywhere
Loss Prevention. Reduce the amount of loss that occurs during the supply chain process
Location Coverage. AirFinder Everywhere uses a combination of GPS, Cellular, and WiFi to determine location everywhere
Security Alerts. Know when a delay in shipment has occurred so the problem can be addressed immediately.


---
Tracking WIP with a Real-Time Location System (RTLS)
In the end, barcodes and QR codes do not address frustrations involving wasted time and lost product. You cannot use this technology to locate misplaced tools or track WIP. What you can use to solve these issues is an RTLS.
RTLS has the same base benefits as barcodes and QR codes – it provides a paperless method for keeping track of product as they arrive or leaves specific locations. RTLS takes it a step further and is more automated than barcodes or QR codes, completely hands-off after installation, meaning it does not require manual product scanning. This prevents workers from needing to manually scan every product that passes through their stage of the production process.
Because RTLS is automated, it empowers workers and operators to better track raw inventory and finished products. Since RTLS involves no scanning, it can be used to locate misplaced inventory or materials preventing overspending, reducing unnecessary waste, and saving time, money, and avoidable stress.
With an RTLS solution, you have more insight into your overall processes. For example, you can track how long a product is in a particular stage of the production process, allowing for corrective action if processes get backed up. Tracking WIP with RTLS asset tracking also helps you improve throughput. How big is the difference between how much you produce on an average day compared to your best day? Asset tracking can provide you with data insights to help you make improvements so every day you're hitting best day numbers.

Invest in a Better Solution with Link Labs
Looking for a paperless WIP tracking solution? Do barcodes and QR codes fail to address the challenges of retaining the visibility of inventory and products? Book a demo with Link Labs today to learn how an RTLS solution might work for you!