Cost of IoT Implementation
The Internet of Things (IoT) is undoubtedly a very hot topic across many companies today. Firms around the world are planning for how they can profit from increased data connectivity to the products they sell and the services they provide. The prevalence of strategic planning around IoT points to both a recognition of how connected devices can change business models and how new business models can quickly create disruption in industries that were static not long ago.
One such model shift is that from selling products to selling a solution to a problem as a service. A pump manufacture can shift from selling pumps to selling "pumping services" where installation, maintenance, and even operations are handled for an ongoing fee. This model would have been very costly before it was possible to know the fine details of usage and status on a real time basis, through connected sensors.
We have witnessed firms, large and small, setting out on a quest to "add IoT" to existing products or innovate with new products for several years. Cost is perhaps at the forefront of the thinking, as investments like this are often accountable to some P&L owner for specific financial outcomes.
It is difficult to accurately capture the costs of such an effort, because of iterative and transformative nature of the solutions. Therefore, I advocate that leaders facing IoT strategic questions think in terms of three phases:
Prototyping
Learning
Scaling
Costs of Developing an IoT Prototype
I am a firm believer that IoT products and strategies begin with ideation through prototype development. Teams new to the realities of connected development have a tremendous amount of learning to do, and this can be accelerated through prototyping.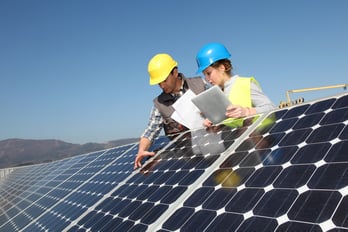 There is a vast ecosystem of hardware and software platforms that make developing even complex prototypes fast and easy. The only caveat is that the "look and feel" and costs associated with the prototype need to be disregarded.
Interfacing off-the-shelf computers (like a Raspberry Pi) to an existing industrial product to pull simple metrics and push them onto a cloud platform, can be a great first step. AWS IoT is a great place for teams to start experimenting with data flows. At $5 per million transactions, it is not likely to break the bank.
Learning - Building the Business Case
Firms cannot develop their IoT strategy a priori, as there is very little conventional wisdom to apply in this nascent space. It is only once real devices are connected to real software platforms that the systemic implications of the program will be fully known. For example:
A commodity goods manufacturer builds a system to track the unit level consumption of products, which would allow a direct fulfillment model. How will this impact existing distributor relationships and processes?
An industrial instrument company relied on a field service staff of 125 people to visit factories on a routine schedule. Once all instruments were cloud connected, cost savings can only be realized once the staff size is reduced.
An industrial convenience company noticed a reduction in replacement sales due to improved maintenance programs enabled by connected machines.
Second and Third order effects of IoT systems are often related to:
Reductions in staffing for manual jobs becoming automated.
Opportunities to disintermediate actors in complex supply chains.
Overall reductions in recurring sales due to better maintenance.
Costs of Scaling IoT
Certainly complex IoT programs that amount to more than simply adding basic connectivity to devices sold, involve headaches ranging from provisioning to installation to maintenance.
Cellular connectivity is an attractive option for many OEMs seeking an "always on" connection option, but the headaches of working with dozens of mobile operators around the world can become an problems. Companies like Jasper or Kore exist to help solve these complex issues.
WiFi has proven to be a poor option for many enterprise connected devices, as the complexity of dealing with provisioning and various IT policies at each customer can add cost and slow down adoption.
Conclusion
Modeling the costs and business case behind an IoT strategy is critical. However, IoT is in a state where incremental goals and knowledge must be prioritized over multi-year project plans.
Link Labs exclusively serves large OEMs and services firms seeking to build sustainable and cost effective IoT systems. To learn more how we can help, please get in touch.