People use satellites to determine location daily, whether they realize it or not. From calling on your phone to using a GPS for directions, everyone has needed a satellite to perform daily activities. Satellites provide location information for more than just drivers on the road. They can help optimize companies' supply chains.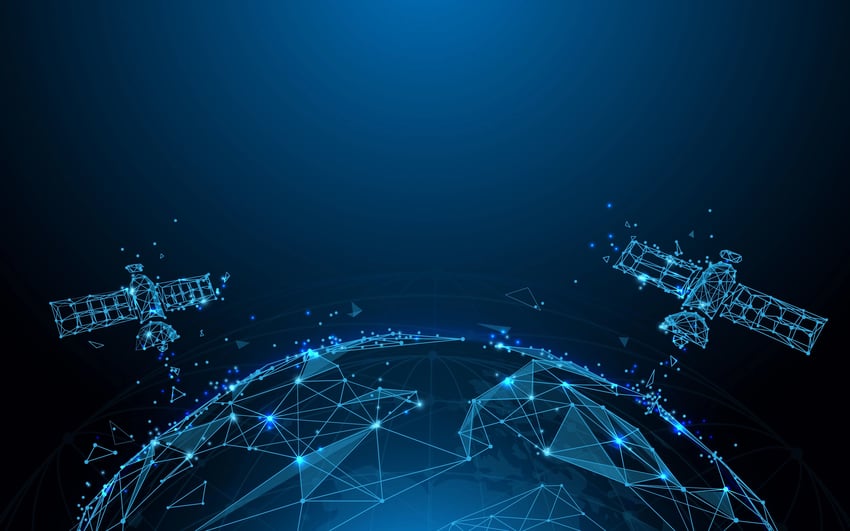 How Satellite GPS Trackers Work
GPS technology uses satellites to determine location. The GPS device communicates with satellites to determine location. GPS technology can identify locations with up to 10 meters of accuracy, usually better. There are 31 operational satellites in space that can be used to communicate with GPS devices. These satellites orbit the earth, so there's always a nearby satellite for the GPS devices to communicate with.
What Do Satellites Have to Do With Supply Chains and Logistics?
With all the recent supply chain issues, companies have searched for ways to minimize the problems and delays they're dealing with. One solution to the problem is automating parts of the supply chain process.
For example, how much time do you spend keeping track of the location of your shipments and pallets? Probably too much. Manually keeping track of your crates and pallets moving in, out, and between facilities leaves room for mistakes and takes up valuable time. There's also environmental concerns associated with pen-and-paper tracking, which can be addressed with a satellite tracking system.
A real-time location system (RTLS) can automate your supply chain tracking. An RTLS system like our AirFinder solution uses GPS to track and monitor the location of your remote assets in real-time. Using an RTLS system can save you from replacing any lost or misplaced assets and allow you to spend your time on something more valuable. In addition, with the use of a GPS tracker, you can have faster delivery times.
---
Increase Your ROI by Investing in AirFinder Everywhere
Loss Prevention. Reduce the amount of loss that occurs during the supply chain process
Location Coverage. AirFinder Everywhere uses a combination of GPS, Cellular, and WiFi to determine location everywhere
Security Alerts. Know when a delay in shipment has occurred so the problem can be addressed immediately.


---
Can You Benefit From Satellite GPS Tracking?
If your company is stuck using barcodes or pen and paper, you should consider automating your system. Automation allows you to optimize your existing supply chain while providing a more sustainable approach to tracking. It's as simple as attaching tags to your most valuable assets, connecting them to the UI, and watching them move.
Our AirFinder Everywhere solution uses satellite GPS to determine the location of companies' assets in real-time. AirFinder Everywhere has helped hundreds of companies recover assets lost in transit. Learn more about these benefits and how we can help your company by booking a demo with us.