Wearables, mobile apps, data-based diagnostics and more could revolutionize the way patients access and receive medical services.
Internet of Things enabled Healthcare
Healthcare is a highly valuable albeit highly contentious industry. Soaring costs, complex insurance regulations used at times as much for political leverage as for ensuring patient care, overworked doctors and nurses, and ongoing public health issues all influence the way patients interact with medical professionals and other caregivers. To some extent all of these problems, along with many others that plague healthcare service delivery, could be streamlined, and outcomes improved, through better access to real-time asset tracking information, innovative monitoring techniques and predictive diagnostics--all solutions the Internet of Things can enable.
IoT as a Healthcare Industry Disruptor
Based on research conducted by Accenture Consulting and published earlier this year, 73% of healthcare executives think the IoT will be "disruptive" within three years. In keeping with a broader theme impacting enterprise IoT adoption, the research further finds that only 49% of healthcare executives say "their leaders completely understand what" the IoT means for the industry. Despite an apparent hesitancy, digital research firm eMarketer projects an $163 billion value for IoT-related healthcare by 2020, representing a compound annual growth rate of more than 38% from a 2015 baseline.
An executive summary in the research report outlines a number of key use cases:
Internet-enabled devices and sensors seamlessly collect and analyze real-time health and fitness data
connect entire networks of medical devices
streamline patient care and medical research.
It's already tracking:
pharmaceutical inventory
helping elderly patients stay safe in their homes
powering prescription bottles that remind people when to take their medications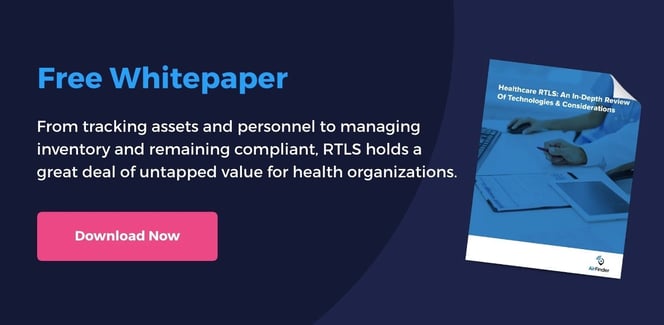 Value from data
IBM has tailored its cognitive data analysis platform Watson for healthcare, and has placed major emphasis on its health-related products and services. For Watson Health, IBM cites four primary benefits of data insight created by connected appliances:
optimized organizational performance
better customer engagement
enhanced decision making
management of patient experience while gaining cost efficiencies
Beyond just healthcare, the Watson product line is further segmented to address fields such as genomics, drug discovery, patient management and oncology.
Dr. Andrew Norden, deputy chief health officer for IBM Watson Health, took a closer look at the oncological--cancer treatment--aspect of Watson. Norden described the process as "patient's medical data is fed into the cognitive computing system and Watson provides the doctor with a ranked set of treatment options along with the rationale and supporting evidence for each approach." Sort of like getting a second, or third, or fourth--.you get it--opinion. In practice, physicians in Bangalore, India, agreed with Watson in 96% of lung cancer cases, in 93% of rectal cancer cases and 81% of colon cancer treatments. Doctors at Bumrungrad International Hospital in Thailand agreed with Watson 83% of the time; it was 73% at Gachon University Gil Medical Center in South Korea.
Norden, who practices oncology, wrote that he consults other doctors to explore various treatment options. "Sometimes those different opinions prompt a change in my treatment decisions when I review the supporting evidence, and sometimes the opinions simply corroborate the treatment that I had planned, boosting my confidence in the decision. This is exactly how Watson is intended to aid in clinical care."
Common Use Case - Temperature
Another interesting IoT use case that, while not directly touching patients, has a very real link to quality of care. According to a case study published by Vodafone, fragmentation in pharmaceutical supply chains, coupled with temperature-sensitive medications, results in one-third of medicine being "corrupted by the time it is used." The analysis says "it's not unusual for medicines to see as many as 30 handovers on their way from factory to warehouse to patient, but it is also an issue with patients. Many fail to store their medicines correctly." To solve for this, Vodafone worked with a company called AntTail to attach small sensors to medicine packaging that monitors temperature, movement and light. Embedded in the sensor is a Vodafone global SIM, which connects to the carrier's network.
In a slightly different application, a company called BlueMetal was tasked by Weka Health Solutions to build a portable refrigerator that could be used to deliver vaccinations. The unit, which feeds data to a dashboard application, uses more than 40 sensors to send telemetry. "There is a pressing global demand for modernized vaccine distribution around the world in a way that keeps vaccines fresh, secure and accounted for," Weka Health Solutions COO Alan Lowenstein, said in describing how the fridge aids "in the enhancement of patient safety and overall improvements to supply chain workflow." BlueMetal won the 2016 Microsoft IoT Worldwide Partner of the Year award for its efforts.
Speaking of Microsoft, another big player in technological enablement of healthcare, the software company's HealthVault (note the security connotation of the name) serves as a platform available for both business and consumers to share data generated by electronic health records, devices and aggregated information made available by health services providers. Doctors can use the tool to send encrypted information to patients, and patients can upload information from third-party apps and make it available to their physician.
Toward 5G
In a recent report public by Ericsson Consumer Labs titled "From healthcare to homecare: The critical role of 5G in healthcare transformation," the Swedish network infrastructure vendor's research arm, based on survey results, concludes that patients want to take control of access to and quality of healthcare using telemedicine, mobile applications and wearable IoT devices. Ericsson researchers suggest that 5G will be needed to support massive machine-type communications and applications with varying data requirements. "For instance," the authors write, "in remote health monitoring, wearable devices--such as heart monitors and glucose monitors, require high frequency updates of the central data repository at low data rates...existing networks cannot provide the desired quality of support while connecting a large number of such devices."
Ericsson recently signed a big multi-party deal with major pharma company AstraZeneca, a subsidiary of China Mobile, and the Wuxi National Hi-Tech District, a state-sponsored industrial zone in Wuxi, China, meant to foster innovation and investment. According to Ericsson, medical equipment will be connected using Narrow-Band Internet of Things (NB-IoT) technology, an LTE-based technology standardized in 3GPP Release 13. The goal is to test out equipment integration, certification and management. Leif Johansson of Ericsson said, "The strategic partnership demonstrates how the government and the industry can work together to creative an innovative ecosystem for China's healthcare industry. We anticipate that AstraZeneca and Ericsson will play more important roles in promoting the development of IoT for healthcare in China."
Another interesting finding of the Ericsson report is as follows: "Doctors will become data scientists and data security will become paramount." Let's take those one at a time. Security is near-universally top of mind when considering an IoT implementation--case in point, the conversation at Mobile World Congress this year. But, when it comes to the medical industry, and the array of privacy considerations and mandates caregivers have to adhere to, the importance of end-to-end security is reemphasized. In an exploration of securing IoT in a healthcare environment, SecurityIntelligence writer Michael Ash, associate partner of security strategy risk and compliance at IBM, suggests a threefold approach:
Rely on a consortia approach to develop best practices, the Health Information Trust Alliance, for instance, which published a Common Security Framework reference for healthcare security in the IoT era.
Training for hospital works as it relates to IoT security, particularly given BYOD trends.
Consider "creating an entirely separate subnetwork just for IoT devices. In the event of a security breach, this subnetwork and the devices on it can be effectively isolated from the rest of the network infrastructure, thereby limiting access and damage to other hospital systems."
Doctors as Data Scientists
The issue here is a little abstract, but, to get some insight, I asked a doctor friend his opinion of diagnostics based on automated analysis of patient data. "The problem to me is liability. If, at the end of the day, I am legally liable for my patient outcomes, I am not going to cede my professional autonomy to data science."
But there's optimism too, although one medical professional expects gradual adoption to give rise to a new type of medical worker and new method of patient interaction. Writing in Healthcare Research Information,Dimiter V. Dimitrov, MD, PhD, suggests IoT and big data in healthcare will create "personalized preventative health coaches. These workers will possess the skills and the ability to interpret and understand health and well-being data. They will help their clients avoid chronic and diet-related illness, improve cognitive function, achieve improved mental health and achieve improved lifestyles overall. As the global population ages, such roles will become increasingly important."
Dimitrov further identifies challenges to adoption of IoT in healthcare, beginning at the most foundational level--connectivity. From there he outlines the need for easy device management; APIs that streamline data aggregation into cloud services from various sources and platforms; actionable analytics; and reduced risk based on the ability to "act on notifications and isolate incidents generated anywhere in the company environment from a single console."
He suggests a proactive approach to IoT, which he sees as inevitable. "Proper training and feedback are mandatory for better deployment. The traditional method of recording a patient's details, i.e., a pad of paper hanging on the patient's bed, is not going to work anymore since such records are only accessible to a limited few, and can be lost or scrambled...Health data information will be available in just a tap when information is recorded electronically, once security and privacy issues are met."