Barcelona, Spain
As the internet of things continues to take shape, numerous access technologies ranging from throwbacks like Bluetooth and Zigbee, to cellular-based standards like NB-IoT and LTE-M, to proprietary protocols like Sigfox and LoRa, have competed for market share. At a glance, this wide range of wireless connectivity options could be interpreted as problematic for a number of reasons including device-compatibility, operator support and, more broadly, an overall fragmentation in the ecosystem. But, with IoT taking centerstage at Mobile World Congress 2017 in Barcelona, Spain, it seems apparent that, given the huge pool of current and future use cases, there's plenty of room for everyone to play together.
LoRa Alliance
To build on this idea, let's take a look at the LoRa Alliance, an association of more than 400 companies pushing the non-standard, low power wide area technology, which supports bi-directional communications with throughput ranging at around 0.2-1 Kbps. During MWC LoRa Alliance members took the opportunity to highlight passive roaming between multiple networks. Essentially, LoRaWAN network operators can work together to provide seamless connectivity while better managing network traffic.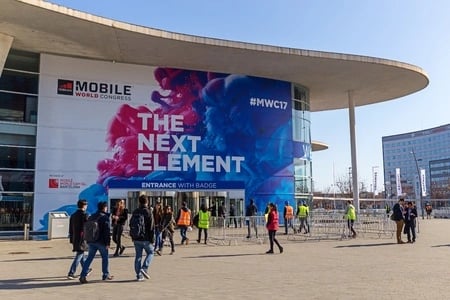 Alliance Chairman Geoff Mulligan drove home the point on working together: "The foundation of the Alliance is based on collaboration and with our diverse member ecosystem from the end devices to the services offered, we have a complete insight into IoT use cases. This insight enables the LoRaWAN specification to reflect and focus on what functionality and features are key in the real world. Adding roaming demonstrates the power of this collaboration in action and ensures that LoRaWAN can offer global coverage."
Learn more about the Link Labs LoRa Solution: Symphony Link
LTE-M
While LoRa Alliance members work to achieve global coverage, major U.S. operator AT&T, which has had a number of IoT hits with its Digital Life smart home portfolio and massive connected car business, is working to extend LTE-M connectivity to the entire country. LTE-M is a 3GPP standardized, cellular IoT technology that maxes out around 100 Kbps. In addition to using licensed spectrum, LTE-M chips are cheap, and a power savings mode, associated with functionality at the network core level, can result in very long battery life of up to a decade in some cases.
Last year AT&T tested its LTE-M network at a research facility in San Ramon, California, and has now identified the end of Q2 as its target for nationwide coverage. After the U.S. is covered, AT&T plans to expand the reach of LTE-M across its network footprint in Mexico. Ahead of MWC, the carrier's SVP of IoT Chris Penrose said deployment plans are tracking "ahead of schedule. We're seeing real momentum for LTE-M that will let us connect more endpoints than ever before."
SigFox
As operators work to provide flexible IoT offerings to enterprise customers, consider what Telefonica is doing with French LPWAN provider Sigfox, which uses non-standardized protocols and unlicensed spectrum. The major international telco, with presence in Europe and Latin America, in addition to planning NB-IoT deployments across its footprint with Huawei, announced a major deal with Sigfox to bring the low-power connectivity tech into its IoT platform. This goes to show that major operators are willing to invest in diverse types of access technology. Ludovic Le Moan, CEO of Sigfox, said the deal "is a true testament to the mass IoT opportunity, which is already a reality today. Existing customers are already developing new use cases based on our combined value proposals, with cellular and Sigfox's connectivity working seamlessly to provide powerful IoT use cases."
5G - IOT
To pull the lens back even further, let's take a look at the long view on IoT--5G will eventually come to life, and bring together all types of access technologies into a single air interface, and use virtualization and software-defined networking to create application-specific data pipes on demand. This concept is called network slicing. Affirmed Networks, which was an early mover on virtualized evolved packet cores with more than 50 deployments, is leveraging its core VEPC know-how into an IoT play. Out of the box, this is geared toward NB-IoT, but the modular nature of the product would allow an operator to easily integrate and configure LoRa, Sigfox, whatever. Plus, because this is a software solution based on an architecture that centralizes the control plane while distributing the user plane, network slicing functionality is in place now. Angela Whiteford, Affirmed's VP of product management and marketing, said, "Virtualized networks provide operators with an efficient and cost effective way of delivering IoT connectivity. We are now adding service delivery capabilities and support for emerging access standards that are part of an end-to-end solution enabling mobile operators to manage all aspects of a profitable IoT service."
Security
In addition to embracing the diverse nature of the IoT ecosystem, security was top of mind at Mobile World Congress 2017. To circle back to Penrose of AT&T, in an interview with RCR Wireless News, he noted that security is "the No. 1 thing people are concerned about when they're thinking about doing IoT." To quantify that, industry research firm Markets and Markets predicts the IoT security market will grow from a value of $7.9 billion in 2016 to nearly $37 billion by 2021; the authors identify the drivers as the "the rise in security concerns for critical infrastructures such as utilities, smart grids and manufacturing facilities and stringent regulations and compliance requirements."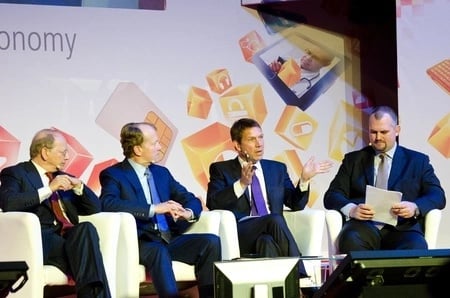 Gemalto is a leader in IoT security, and has gone so far as to coin the term "Internet of Trusted Things." The Dutch company's approach revolves largely around innovative encryption and identity management techniques. Building on the Markets and Markets example of utilities and power grids, Gemalto used MWC to highlight IoT in the context of smart cities, which in vision combine everything from water and power management, to traffic control, public safety, environmental monitoring and more in what is perhaps the ultimate IoT application.
In a company blog, Manfred Kube, head of M2M Segment Marketing at Gemalto, wrote that "for the smart city to work, the underlying infrastructure needs to be intelligent and secure. To enable a functioning street lighting system, for instance, there needs to be a secure connection between the lamps and a central control system. It is a complex process with the potential for an undetected weakness in one part of the system potentially leading to compromising security for the whole system. Those building critical infrastructure and solutions for smart cities need to think very carefully and holistically about the networks and systems they are connecting, whether it's car park, traffic or waste management projects they're looking after."
To illustrate, cyber security firm Avast conducted an experiment at MWC, searching for vulnerabilities in IoT devices in Barcelona and in Spain. The research identified more than 5 million "vulnerable" smart devices in the country, including more than 150,000 "hackable" webcams and more than 79,000 "vulnerable" smart kettles and coffee machines.
Avast CEO Vince Steckler, who presented the findings during the show, said: "If webcams are set to livestream for example, hackers or anyone can connect, making it easy for cybercriminals to spy on innocent Mobile World Congress trade show visitors, or oblivious school pupils, workers or citizens nearby. That in itself is a privacy minefield, although what is far more likely is the possibility of a cybercrook hijacking an insecure webcam, coffee machine or smart TV to turn it into a bot which, as part of a wider botnet, could be used in coordinated attacks on servers to take down major websites. In the future, we could also see cases where cybercriminals harvest personal data, including credit card information from unsuspect[ing] IoT users."
That message of security was repeated again during MWC. Eugene Kaspersky, chairman and CEO of IT security firm Kaspersky Lab, said aging IT systems can't meet modern cyber security needs. "We rely on ideas and tech from 40 years ago...designed when there was no such word as cybercrime. It didn't exist. I think the only way is to design new systems based on secure software and architecture. It's my dream to have an unhackable world and you connect your car to internet and it will be secure. I'd like to live in a world of connected devices but we have a lot of things to redesign. Let's live in a world that is safe, secure and machines are under control."
And again in a keynote by tech visionary and SoftBank CEO Masayoshi Son, who bolstered the Japanese group's IoT position with the acquisition of chip company ARM last year. He recounted how a company engineer hacked 1.2 million cameras on his lunch break, and showed a video of a driver losing control of a connected car. "This is how dangerous it is," he said. "We have to be very, very careful. We are shipping a lot of ARM chips, but in the past those were not secure. We are enhancing very quickly the security. We need to secure all of the things in our society."