Carriers bullish on IoT at Mobile World Congress Americas
While you might hear mixed reviews of the inaugural MWCA based on lower-than-anticipated attendance, the big four U.S. carrier used the event, a refresh of the former CTIA annual expo via a combination with the GSMA, to highlight plans for driving Internet of Things connectivity and solutions to market. From network rollouts to articulation of enterprise-facing use cases, it was all covered over three days at the Moscone Center in San Francisco.
MWCA
T-Mobile to launch nationwide NB-IoT in 2018
T-Mobile US, a subsidiary of Deutsche Telekom and subject of significant M&A chatter, is planning to deploy a nationwide narrowband-Internet of Things network by mid-2018. Last year the 3GPP finalized the NB-IoT specification for low power wide area networking in its Release 13; here's an exhaustive breakdown of the technical details, but the highpoints are very low power consumption, good penetration indoors and underground, comparatively inexpensive components and the security and reliability associated with LTE. Key use cases include smart metering, building automation and control systems, precision agriculture and asset tracking/fleet management-type applications.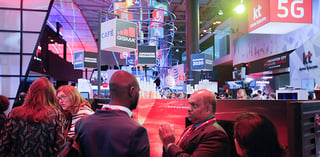 To that last point, T-Mo also announced a branded fleet management solution dubbed SyncUP FLEET, which connects to a cloud platform to give fleet-dependent businesses data points that speak to location, fuel consumption, vehicle condition, driver habits and other metrics that, viewed in a holistic manner, can drive (get it?) cost efficiencies around routing in response to variable traffic conditions, unplanned downtime as a function of both fleet idleness and equipment issues, and overall optimize utilization of human and physical assets.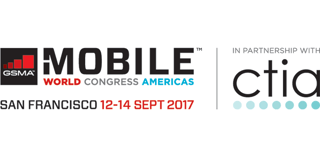 CTO Neville Ray commented on the NB-IoT roll out in the context of 5G--along with enhanced mobile broadband and mission critical communications, massive IoT support is one of the three, broad 5G New Radio use cases--while continuing the so-called "Un-carrier's" relentless habit of throwing shade at competitors. "The Duopoly's networks are already congested -- just look no further than Verizon's recent changes to its unlimited plans!" he said in a statement. "And here's my prediction: as we move toward 5G, they won't have enough low-band spectrum to power smartphones and the massive world of IoT–leaving their customers in the lurch. We have different plans for T-Mobile customers."
Sprint, Ericsson push massive MIMO for IoT
In partnership with network infrastructure vendor Ericsson, Sprint highlighted at MWCA its plans for combining its 2.5 GHz spectrum portfolio with massive multiple-input, multiple-output (MIMO), which has 64 antennas at both the transmit and receive ends of the radio link. Ahead of planned commercial deployment in 2018, the two companies tested the tech in Seattle and Plano. The goal is to leverage massive MIMO to increase network capacity 10-fold, according to the carrier. The emphasis on massive MIMO coalesced into a demo that pushed simultaneous file downloads to 100 Samsung Galaxy S7 users with what it claims as a 100% success rate.
CTO John Saw said massive MIMO will let the carrier "maximize our deep 2.5 GHz spectrum holdings…[and] will be key to meeting our customers' growing demand for unlimited data as well as offering gigabit LTE and 5G services." Company COO Guenther Ottendorfer highlighted the IoT angle at MWCA per a report in Enterprise IoT insights noting, "The promise of 5G is very much about the Internet of Things."
In the run-up to Mobile World Congress Americas, Sprint created a new position, senior vice president of IoT, and tapped Vodafone IoT alum Ivo Rook to take on the role. Rook said Sprint "is incredibly focused on this space, which will provide outstanding growth in the future. My focus will be on developing secure IoT solutions for our business customers and all people who want to make the best of the digital revolution."
AT&T IoT plans target manufacturing, supply chain
AT&T's major announcement is a new service called AT&T Asset Management--Operations Center, which leverages Microsoft's Azure cloud platform, as well as a few other Microsoft software tools, to help enterprises quickly spin up asset management and monitoring tools. The offering is designed to serve as a sort of one-stop-shop based on support for a variety of IoT devices, protocols, networks and cloud environments, according to the carrier. Customers access the system via a customizable dashboard and can integrate data points from other systems using application programming interfaces (APIs).
In terms of the target use cases, which can often hinge on connecting geographically separated and moving assets--think manufacturing facilities in different countries connected by a supply chain and distribution network that involves multi-modal transportation--AT&T can leverage its Global SIM offering to support multiple connectivity types including LTE, LTE-M and "in the future," the company says, Wi-Fi and satellite-based communications.
Executives hit on scale, speed of utilization and future readiness. IoT Solutions President Chris Penrose said the new solution is designed "to help address our customers' current and future IoT needs…[and] securely manage their IoT assets wherever they're deployed." Microsoft Corporate VP Michael Anguilo said the focus is using the cloud to "give our joint enterprise customer more control of their deployed IoT assets...Our combined technologies can help customers quickly deploy innovative solutions that can improve their day-to-day operations."
In a more consumer-facing IoT move, AT&T partnered with Qualcomm and bike-sharing outfit Mobike to connect the silicon firm's global multimode LTE IoT modem to AT&T's network.
Verizon says IoT is 'enterprise-grade' in State of the Market report
Citing research it commissioned for MWCA, Verizon says 73% of enterprise executives are "either researching or currently deploying IoT." That's from its annual State of the Market report. From the report: "In our view, 2016 was the year IoT gained significant momentum in the enterprise. In 2017, it is clear there is no turning back. An absence of industry-wide IoT standards, coupled with security, interoperability and cost considerations make up over 50% of executive concerns around IoT, according to Verizon's survey."
But, as standards coalesce and gain traction, and security considerations become prominent from the device to the cloud, IoT for enterprise is ready to go, the report suggests. In a breakdown of year-over-year percentage growth of connections, the manufacturing sector was far and away the biggest driver of IoT growth with an 84% increase. Energy/utilities and transportation/distribution saw similar growth at 41% and 40% connection growth respectively; smart city-related IoT growth ticked up 19% followed by healthcare/pharma with an 11% growth rate.
Bottom line, VP of IoT Connected Solutions Mark Bartolomeo said, "In 2017, advancements in technology and standards, coupled with changing consumer behaviors and cost reductions, have made IoT enterprise-grade, and it's just the tip of the iceberg in driving economic value across the board."