Narrowband Internet of Things seeing traction in broad range of use cases
Standardized by the Third Generation Partnership Project (3GPP) in the Release 13 LTE Advanced Pro specification in June 2016, narrowband Internet of Things (NB-IoT) connectivity is seeing accelerating adoption by global carriers for use cases including smart city applications, asset tracking and agricultural projects.
NB-IoT is primarily marked by low cost, low power consumption--in some cases field-deployed devices can run off a battery for up to a decade--and key LTE features like security, reliability and scope of coverage. But, as with all things IoT, this particular connectivity flavor is one of many that each come with various benefits and downsides. For a detailed discussion comparing the animating features of NB-IoT as compared to LTE-M and non-standard protocols LoRa and SigFox, view our webinar Costs in IoT: LTE-M vs. NB-IoT vs. SigFox vs. LoRa.
Here we examine four NB-IoT projects involving a number of global carriers, network infrastructure vendors and other telecom ecosystem stakeholders.
Making Las Vegas a smart city
T-Mobile US, which recently announced plans to deploy a nationwide NB-IoT network by mid-2018, earlier this year conducted a field test of the scalable, secure connectivity scheme in Las Vegas, Nev. The carrier partnered with Ericsson, Qualcomm, which provisioned the LTE modems, and the city of Las Vegas, home to an Innovation District in the downtown area that was established as a means of partnering with technology players to create smart city efficiencies while attracting tech-based investment to the area. This particular project relies on just 200 kilohertz of AWS spectrum.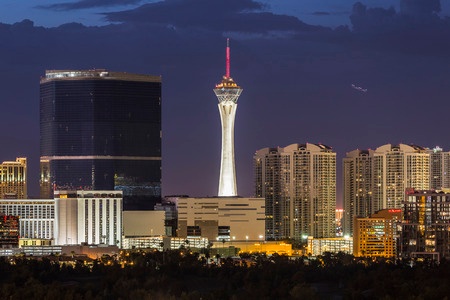 With T-Mobile, the city is using NB-IoT to gather sensor data to provide early warning for potential flooding; connecting LED lighting infrastructure to cut back on energy consumption; and leveraging those light poles to conduct environmental sensing relative to temperature, humidity and gases.
Qualcomm VP of Product Management Vieri Vanghi hit on the scalability and simplicity of NB-IoT. "Connecting the IoT--and virtually everything--requires wireless technologies that can scale up to high-performance IoT and also scale down to low complexity IoT application needs. New LTE narrowband technologies support lower power consumption, improved coverage and increased density."
Smart metering and tracking in Brazil on NB-IOT
Reflecting the variability of NB-IoT applications, u-blox, a wireless module vendor, partnered up with PinMyPet, a company that makes tags that can be placed on a dog, cat or other pet, to allow the owner to see where the animal is and track movements. U-blox is also working in the Latin American hot spot with CAS Technologies, which provides platform and metering support to more than a dozen major Brazilian utility providers.
Other project stakeholders include Chinese ICT infrastructure provider Huawei and operator Vivo, part of the Telefonica group. According to u-blox, NB-IoT can support up to 50,000 devices in a single cell. Ricardo Adulis, a rep of local u-bloc partner Smart Core, discussed the evolutionary nature of NB-IoT in the context of leveraging LTE rather than legacy networks for massive machine-type communications.
"Keeping 2G network is not efficient use for the increasing number of IoT devices," he said. "NB-IoT is the natural evolutionary step for wireless operators, hardware manufacturers and end customers."
China Mobile's end-to-end NB-IOT approach
In terms of subscriber count, China Mobile is the biggest carrier in the world. And, now that the IoT is rapidly taking shape, that count will only continue to grow as objects become subscribers of sorts. Beyond the connectivity piece, China Mobile's Guangdong operation is testing NB-IoT as it relates to the radio access network, core, terminals and end-user applications in an effort to verify the entire service chain.
In partnership with compatriot vendor ZTE, the operator's comprehensive test project including some 200 sites to establish what ZTE claims as "the world's first 3.75 KHz trial...It exclusively supported the sub-carrier interval of 3.75 KHz and 15 KHz simultaneously, comprehensively validating the enhanced coverage of NB-IoT. Leveraging the trial network, last year the pair demoed water monitoring and parking services, and expanded into connecting street lights, utility meters, asset monitoring and smart locking "involving multiple vertical industries like smart cities and smart homes," according to ZTE.
In China the three carriers, China Mobile, China Unicom and China Telecom, are all closely aligned with the centralized government structure. Ahead of Mobile World Congress Shanghai this summer, the government's Ministry of Industry and Information Technology designed NB-IoT as the Internet of Things connectivity of choice, which sends firm direction to the carriers as to where investment needs to be focused. According to a ministry publication,
"To meet the demands of the application of cellular IoT, the ministry proposed to encourage enterprises to promote the technical transformation of broadband infrastructure...NB-IoT's commercial use in industrial internet and urban public service and management and its supports for smart factor and internet of vehicles are specifically indicated by the ministry."
Connected sheep in Norway
Telia Norway is using NB-IoT to support what's referred to alternatively as smart farming or precision agriculture. Last year the carrier entered the space with an irrigation monitoring solution; a sensor is attached to a sprinkler and sends data on location, system pressure--an alert is triggered if pressure levels move outside designated parameters--and metrics on operating status.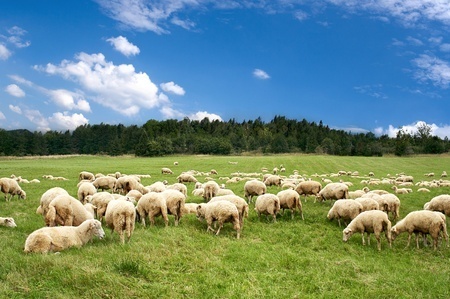 Building on that agricultural offering, Telia Norway is eyeing a fall 2017 launch of a solution that translates to English as The Shepherd. In a trial project, the operator attached NB-IoT connected tracking modules to collars placed on 1,000 sheep put out to graze in Rogaland. The connectivity allows the farmers to access information on the animal position and well-being.
Telia Norway Head of Enterprise Jon Christian Hillestad said,
"This is a great example of how new technology and IoT can help meet real needs. Using NB-IoT for tracking purposes is one of the most important areas of IoT and 5G in the future. It can be used pretty much on everything that is mobile--animals, ships, containers and other means of transportation. NB-IoT opens up an immense number of opportunities, and with the use of this technology and our platform, we can now connect multiple devices and develop exciting commercial solutions with partners."
Interested in new connectivity for IOT? Get in touch