Having an outdoor asset tracking system to keep track of remote assets is a great business investment, but what happens when the battery keeps dying? The cost of replacing asset tag batteries can add up quickly. What if there was a way to cut out the cost of replacement batteries? Well, now there is, thanks to the Rechargeable SuperTag.
Game-Changing Equipment Tracking System
The SuperTag is an easy and affordable industrial IoT (IIoT) solution created to help businesses track and monitor remote assets no matter where they are. The Rechargeable SuperTag has the same capabilities as the regular SuperTag, but instead of replacing the batteries when they die, you just have to recharge it! The average battery life of the Rechargeable SuperTag is up to 3 months depending on how often you need location updates.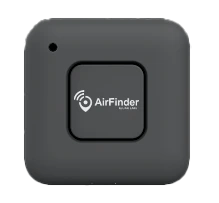 Why Use a Rechargeable Tag in an Asset Tracking Solution?
Our Rechargeable SuperTag is an IoT asset tracking solution that offers unique benefits to help companies accomplish their goals.
All-in-one solution.
Track your capital assets indoors and outdoors. Whether they are on the road or inside of a warehouse, you'll get full visibility of their location.
Customization and Configuration.
The Rechargeable SuperTag allows you to visualize asset location and condition in real-time. By being able to customize update frequency and network choice, you can strike a balance between location accuracy and battery life.
Real-Time Monitoring.
Do you have environmentally sensitive assets? Whether they need to remain at a specific temperature or maintain low humidity, the Rechargeable SuperTag can monitor surrounding environmental factors and send alerts if it falls out of specified intervals.
Affordable.
Since you don't have to replace the battery every time it dies, users will save money on batteries as well as the employee effort needed to change them often.
Better for the Environment.
For those who strive to lessen environmental impact, this is the solution for you. No more disposing of used batteries; instead, users can continually recharge them to help better the environment and reduce waste.
Configure as a Hub.
When using rechargeable SuperTag as a hub, the device scans the surrounding environment for Bluetooth Low Energy (LE) tags. From this information, users can find out how many tags are located in the area to discover if any went missing. By using this method, users can scan and uplink data for up to 1,000 Bluetooth Low Energy (LE) tags.
---
Join the AirFinder Difference!
Innovation. Organizations can be freed up to innovate and bring more impactful products and services to market.
Profitability. Increased profitability provides new opportunities to innovate and improve valuation.
Digital Transformation. Discover competitive advantages, new revenue opportunities, improved customer relationships and increased efficiency.
---
Who Can Benefit from the Rechargeable SuperTag?
Warehouses: Keep an eye on all your assets while they're being stored or waiting for distribution.
Logistics Companies: Watch your assets while they travel on the road. Be aware of any delays or issues during the transportation process.

Hospitality Companies:

Respond quickly to critical alerts with room-level accuracy.
Does This Sound Like the Asset Tracking Solution for You?
Dying batteries are unpreventable, but racking up costs on battery replacement can be prevented. The Rechargeable SuperTag is a solution that offers all the benefits of your typical tracking solution with a rechargeable battery. Learn more about the Rechargeable SuperTag by booking a demo with us today!