Low Power, Wide Area Networks (LPWAN) has become a "big thing" in the Internet of Things over the last few years. This is a broad term for a variety of technologies used to connect sensors and controllers to the internet without the use of traditional WiFi or cellular.
The modern LPWAN movement began with Sigfox, and then LoRa came onto the scene. Now the cellular carriers are offering their own IoT device connectivity options via LTE Cat-M and NB-IOT.
Monitoring applications have been around for several decades, but the title and acronym for a low power, wide-area network (LPWAN) was created to describe a portion of the Internet of Things (IoT) and machine-to-machine (M2M) market. But while the naming of this type of network is new, the idea behind it isn't.
Within this article, we'll look back at a few monitoring applications that drew attention to the space, consider where the industry is now, and glance ahead at what we're expecting for the future.
History of LPWAN
In the late 1980s and early 1990s, there were similar topologies and network architectures, but they weren't called LPWANs. They are the precursors to this movement.

AlarmNet, for example, was analogous to what you see in the LPWAN space today. It was built by ADEMCO (Alarm Device Manufacturing Company), which was one of the major manufacturers of alarm panels and systems. ADEMCO built a 900 mHz network to monitor alarm panels. It was in the 928 mHz band, and because it sent very small amounts of data, it was designed with low data rates. AlarmNet networks operate in 18 major areas around the U.S. and cover about 65% of the urban population. The company is now owned by Honeywell.
Soon enough, the cellular networks recognized that it could move data as well as voice— and in the late 1990s, 2G was born. Once it became available to the public, many alarm panels and similar systems migrated to a cellular network to take advantage of ubiquitous coverage and the very low hardware costs as a result of the high volume of modules being made.
ARDIS — which was built specifically for data-only applications — had a similar story. It was a wireless wide-area network owned by Motorola in the 1980s. It was a relatively low-speed network used primarily for sales automation, fleet tracking, e-mail, and other online transaction processing and messaging. It was absorbed by American Mobile, who picked up the ARDIS customer bases and migrated them to later technology.
Re-Emergence of LPWANs
A couple things have driven the recent re-emergence of LPWAN technologies. First, as more and more things are connected to the internet, people are starting to look at low-cost and low-data devices. This is useful for a whole list of applications, from environmental sensors to oil and gas monitoring. Much of this reinvigorated interest was led by SIGFOX. SIGFOX, which started in 2009, built the first modern LPWA network in France and their €100 million got everyone in the industry (especially in Europe) excited about using LPWAN devices. This came at a time when radio technology was becoming less expensive, and the tools for integrating applications were becoming easier for people to use.
As new toolsets and platforms began to emerge, it became easier to build and integrate data from remote devices into applications. A lot of recent technology looks similar to the sensor-driven networks we've seen in the past, but one of the major differences is the newly available online integration. This integration allows for real-time monitoring insights, which has propelled LPWANs forward.
Today, the SIGFOX, Ingenu (formerly OnRamp), members of LoRa Alliance, and others, are all creating LPWAN technologies. These major tech players are trying to build relationships with solution providers as quickly as they can to ensure the best solutions are on their networks. LPWANs are exploring use cases in major markets like asset tracking, building management, smart cities, smart agriculture, and more.
The Future Of LPWAN
As much as we believe in the benefits and possibilities of LPWANs, we also understand that many critical challenges and risk factors still lie ahead.
One of the major risks to LPWANs are LTE-M and NB-IOT, which are cellular standards being pushed by various industry incumbents like Qualcomm and Nokia. Major operators like AT&T and Verizon will upgrade cellular software on their networks and deploy this kind of network with the flip of a switch. By reframing the GSM frequencies for voice in use today — and without needing any additional hardware — cellular companies can service narrowband applications.
What's more, they can do this with a very similar achievable price point if they wish to do so. Most likely, cellular companies will market LTE-M to large companies who use the cellular providers for mobile data and voice services. Because the cell providers are picking up $100s of millions for handset contracts, they have an opportunity to offer low-end data services for pennies on the dollar. If and when they decide to do so, they have an opportunity to steal some dramatic market share.
But this doesn't mean that companies in the LPWAN space are doomed — it just means they need to think ahead about new strategies. Ideally, they must try to provide more value than just transport of data. If LoRa Alliance members and customers of SIGFOX can come up with very targeted applications, they won't be displaced by LTE-M opportunities.
In Conclusion
It is important to understand the very real applications for low power, wide-area networks. The numbers are huge — there are billions of connected devices (and growing). This technology isn't going to be displaced anytime soon, and it is quite disruptive in many ways.
While LTE-M may end up capturing a large portion of high-end data contracts, wide area, sensor-based networks will be able to ride on the backs of LoRaWAN and SIGFOX and cater to billions of medium to low-end contracts. These opportunities could have a huge impact on our world—from helping to feed the global population, to reducing the amount of water consumed, to cutting back on energy consumption, and so much more. LPWANs empower very real applications, because they allow companies to get data back from sensor networks and make more efficient decisions about how to utilize resources.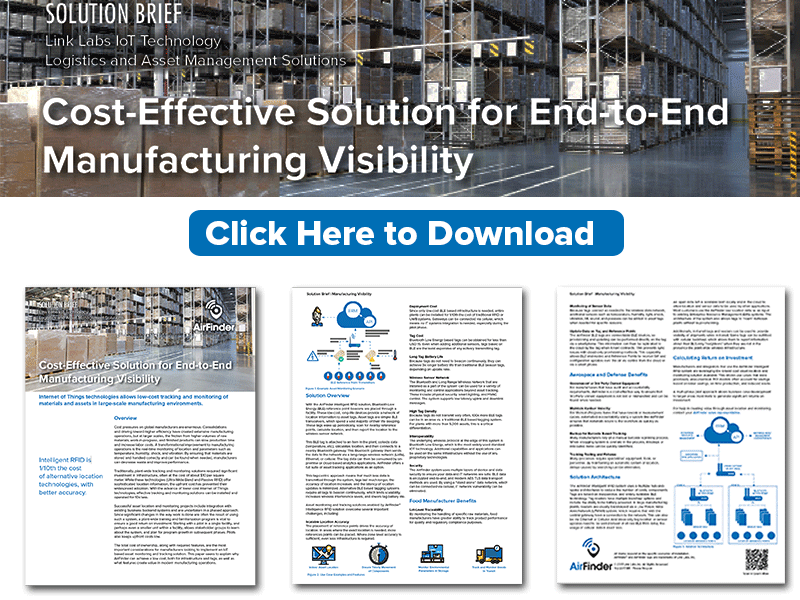 Editor's Note: This post was originally published in December 2015 and has been revamped and updated for accuracy and comprehensiveness.