In 2014, a group of engineers from John Hopkins University Applied Physics Lab came together to create a company that provides businesses with a low-power, long-range wireless network solution for IoT sensors. Today, Link Labs has become a leading innovator for the internet of things (IoT). Let's take a look at where Link Labs started, where we are now, and where we are headed in the future.
The Past
Symphony Link is our proprietary communications and network protocol based on LoRa. Our customers would purchase Symphony Link modules to integrate into their IoT devices. The modules would communicate with Link Labs' gateways to interface with our cloud platform, Conductor, which allows customers to interact with their data in meaningful ways. Symphony Link modules were designed with low-power and long-range in mind, giving customers the flexibility to use with battery-powered IoT sensors.
---
Join the AirFinder Difference!
Innovation. Organizations can be freed up to innovate and bring more impactful products and services to market.
Profitability. Increased profitability provides new opportunities to innovate and improve valuation.
Digital Transformation. Discover competitive advantages, new revenue opportunities, improved customer relationships and increased efficiency.
---
Using Symphony Link, we developed interesting features for various custom projects, such as a school lockdown system for active shooter scenarios and integration with paper products and liquid soap dispensers to enable analytics and business intelligence.
An interesting use case we had back in 2017 was monitoring cows. Not their location but their pregnancy status. An encapsulated sensor using Symphony Link was inserted into pregnant cattle so their livestock owner would know when they gave birth and if there were any complications.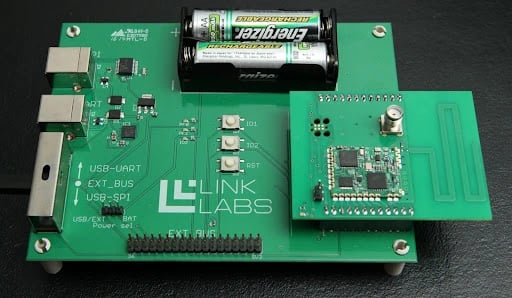 In 2017, we were the first company to launch a CAT-M1 module with Sequans modems. This solution was similar to Symphony Link, enabling customers to integrate low-power cellular into their IoT devices to connect to our cloud platform.
In 2018, we developed the first SuperTag application. We used a CAT-M1 integration to track plastic pallets.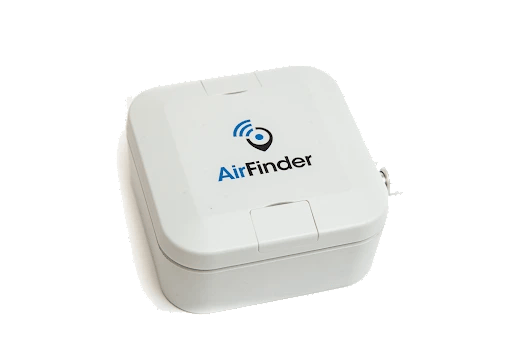 The Present
AirFinder OnSite Bluetooth Low Energy (LE)
AirFinder OnSite Bluetooth LE used to be known as our AirFinder 2 solution. It's a wireless communication technology solution that allows devices to exchange location and sensor data within the network using BLE as a communications medium. This version of OnSite can track work in process (WIP) and more!
Our AirFinder OnSite Bluetooth LE solution provides Just Right Precision™. Asset tags use information from the location beacons to determine which one they are closest to and relay their location data through our Access Points, which are connected to Symphony Link gateways. The gateway sends the location information to the IoT network for the end-user to see.
AirFinder OnSite Xtreme Low Energy (XLE)
One of our recently released solutions uses XLE technology to track and monitor assets. XLE is a proprietary technology that uses off-the-shelf Bluetooth LE enabling microcontrollers. It uses phase-ranging technology to provide up-to-meter level accuracy. The asset tag sends a signal to the beacons within range. The beacons send back matching frequencies. Once all frequency phases are collected, the system calculates the distance from four beacons to determine the tag's location. The location is sent to the UI for end users to see.
Our SuperTag solution tracks assets seamlessly indoors and outdoors. Tags are attached to the pallet or assets of your choosing and the tag communicates its location and environmental conditions to the UI for the end user to see. SuperTag tracks pallets and totes on trucks being transferred from one facility to another. SuperTag uses your choice of technology including GPS, Cellular, and our own AirFinder Network (for areas with no service). This solution is entirely customizable to your company's needs.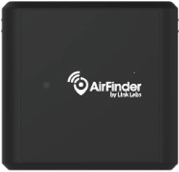 AirFinder Rechargeable SuperTag
We're always looking for ways to become more sustainable and creating a tag with a rechargeable battery has been the first step in that direction. The rechargeable SuperTag has all the same capabilities as our regular SuperTag; the difference is the rechargeable SuperTag has a rechargeable battery.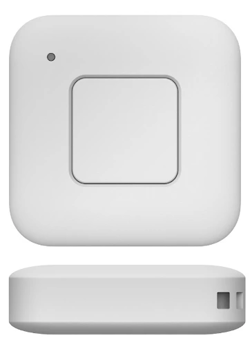 Our SuperTag Hub solution was created to combine our AirFinder OnSite and Everywhere solutions. You attach our OnSite tags (LE) to your assets and if they are being moved from one warehouse to another, you put a SuperTag on the truck or pallet. The SuperTag scans the area for Bluetooth LE tags and determines them as either lost or active.

The Future
AirFinder OnSite BLE/XLE
Our R&D team is working hard to create our OnSite solution with the option to choose Bluetooth LE or XLE. Right now, you can choose either a Bluetooth LE or an XLE system. Our engineers are working to create a system that can use either Bluetooth LE or XLE and switch between the two as needed. This feature is currently in development, so look for it in the near future.
We are planning to go global with the help of our partner, Wirepas. Right now we offer our solution in the United States and Canada. Soon our solution will be offered around the world incrementally. We will soon offer our solution in Mexico, the EU, and around the rest of the world. Wirepas serves a similar role to Symphony Link. Going forward, some applications may use Symphony Link, but most new developments will use Wirepas over Symphony Link Wirepas offers unique benefits including lower cost, lower latency, higher capacity, and standardized integration.
The Evolution of IoT Technology
Link Labs is a leading innovator for IoT. Since 2014, our team has worked hard to create solutions that make processes easier for companies across various industries. We offer a variety of systems right now, but we are still working to create more and better our current systems. For more information about our solutions and how they can help you, reach out to our team of experts!