When searching for an asset tracking system, there are many factors to consider. Some of the most important include tag cost, battery life, and location accuracy. Users of asset tracking systems often need to strike a balance between these key areas.
Factors to Consider When Choosing an Asset Tag
Different tags have different tracking capabilities. Some tags only allow for indoor tracking, some only allow for outdoor tracking, and others provide both indoor and outdoor tracking. For example, if you're looking for a solution to track crates throughout the inside of a warehouse only, then an indoor tag will be sufficient for your needs. If you're looking to track shipping crates throughout a warehouse and on the road, then an indoor/outdoor tag will be the best option. Deciding upon the type of tag needed, alongside the following considerations, will help you make a more informed decision before investing in an asset tracking system.
Battery Life
Battery life is critical because it not only affects battery replacement costs, but also, a long-lasting battery is essential to keep workplace processes flowing seamlessly. The shorter the battery life, the more often you have to change the battery, which in turn, leads to costly delays. For example, let's say an asset tag's battery dies. Now, let's say the item it was attached to is needed and an employee is unable to locate it. With an asset tracking tag that contains a long-lasting or rechargeable battery, users don't have to worry about issues like this happening as frequently or at all with the help of a software interface to visualize battery life in real time.
Cost per Asset Tag
Cost is another important factor to consider when choosing assest tag for your business. Of course, you want to remain within a reasonable budget. Some asset tags can be more expensive depending on a few factors. One of the biggest factors is technology type. Technology such as Ultra WideBand (UWB) is more on the expensive side, while Bluetooth Low Energy (LE) is more affordable. Each technology type comes with distinct benefits, including both cost and location accuracy, and choosing which one suits for business needs plays an important role in price consideration.
How accurate does the location of an asset tag need to be for you to reap its benefits? Well, that depends on a business's specific use cases. Do you need the location to be within inches or is it enough to have a 3-10 foot radius? You may initially think that you need a technology like UWB to give you a location within inches, but the tradeoff is the expense as well as the shorter battery life. In a large warehouse, narrowing down the location to a specific zone is often more than enough accuracy for companies.
---
Join the AirFinder Difference!
Innovation. Organizations can be freed up to innovate and bring more impactful products and services to market.
Profitability. Increased profitability provides new opportunities to innovate and improve valuation.
Digital Transformation. Discover competitive advantages, new revenue opportunities, improved customer relationships and increased efficiency.
---
Different Types of AirFinder Asset Tags
The Link Labs AirFinder solution provides different tags for different needs. Some of them include sensors to detect information beyond location data. Some service both indoor and outdoor tracking needs. Let's break down the various types of asset tags that AirFinder offers.
AirFinder Everywhere is one of the most affordable real-time location solutions available and provides both indoor and outdoor asset tracking capabilities. The cost of infrastructure for the tags is low because they are off-the-shelf tags with Link Labs firmware installed.
SuperTag, as part of AirFinder Everywhere, provides low-power consumption and user-controlled configuration. SuperTag doesn't rely on just one type of network connection, it uses multiple networks including WiFi, GPS, Cellular, and the AirFinder OnSite network. By configuring connectivity priority, users can ensure they maintain a connection while utilizing the best option to further conserve battery life.
SuperTag Pro
SuperTag Pro is a Link Labs' medium-sized outdoor asset tag with a battery life of up to 3 years, depending on the network priority selected (Wifi, GPS, Cellular, AirFinder OnSite Network) and how often it is updated.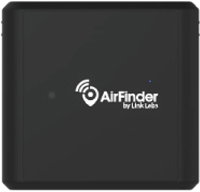 Size: 2.9in x 2.8in
SuperTag Plus
SuperTag Plus is the largest of the SuperTag line with a battery life of up to 7 years depending on the network priority selected and how often it is updated.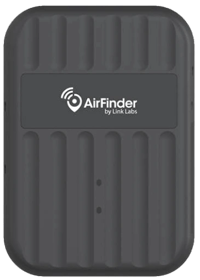 Size: 3.3in x 4.6in
Rechargeable SuperTag
Our recently release Rechargeable SuperTag works exactly how it sounds. The battery is rechargeable and lasts up to 3 months. This saves money on battery replacement and it is better for the environment.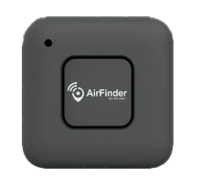 Size: 56.5mm x 56.5mm
AirFinder OnSite uses next-generation RTLS technology to provide accuracy while maintaining affordability. Affordability is maintained by using off-the-shelf, mass-produced tags with Link Labs' patented technology installed. Elongated battery life provides more time in-between batteries changes to save money.
E8 Puck
The E8 puck is the smallest of the indoor asset tags. It has a battery life of up to 7 years depending on the technology selected: Bluetooth Low Energy (BLE) or Xtreme Low Energy (XLE®).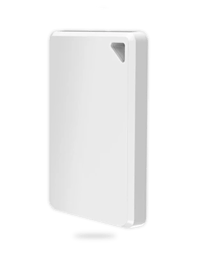 Size: 36.5 x 23.7 x 5 mm
E7 Puck
The E7 puck is our second smallest tag. It has a battery life of up to 7 years depending on how often updates occur and has a replaceable battery.


Size: 39 x 15.5 mm
E9 Puck
The E9 puck has a battery life of up to 7 years depending on updates and has a replaceable battery.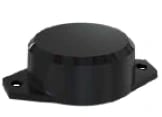 Size: 36.5 x 23.7 x 5 mm
C7 Badge
The C7 badge is the same size as an ID card and has a slim profile to wear on your person. This tag has a battery life of up to 3 years depending on how many updates take place each day. This tag's battery is not replaceable.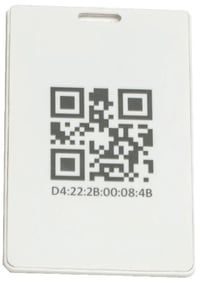 Size: 36.5 x 23.7 x 5 mm
Ready to Get Started?
Outdoor asset tracking can be expensive when you're trying to get accurate information, but our AirFinder Everywhere solution creates a balance between accuracy and affordability. To learn more about this solution, book a demo with our team today!