Inflation is plaguing the U.S. market. Prices have never been higher and inflation has reached a point it has not seen since 1980. Companies all over the U.S. are raising their prices, leaving customers unhappy and searching for answers.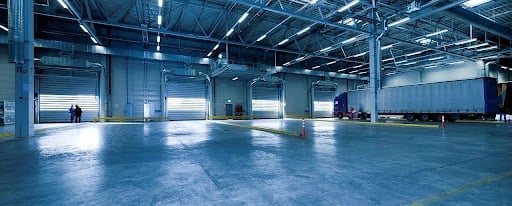 How Are Supply Chains Affecting Inflation?
Companies across the world are dealing with increased supply chain costs. Cost increases have been caused by supply chain inefficiencies and lack of labor. While people were at home during the pandemic, e-commerce exploded, and companies sold out of most items. Typically companies operate with a logistics system of ordering products just-in-time, rather than just-in-case. Operating a just-in-time system left the companies vulnerable when they sold out of most items without any backups. Manufacturers had been shut down because of the pandemic and could not produce the merchandise needed to fulfill orders, worsening existing supply chain issues. Research shows that 40% of the supply problems today were caused by manufacturers being shut down.
Even when orders could be sent out, they took more time to load, unload, and transport due to the lack of labor in the freight and trucking industry. Many people were not working because of the pandemic; others did not believe the compensation was worth the labor. This labor shortage caused excessive traffic at ports and docks, preventing imports' arrival and exports' departure. This congestion hurts popular international ports the worst. Packages and deliveries are pushed back even longer than their original ETA, causing frustration among companies and consumers.
Not only is there a labor shortage, but energy resources are also decreasing. Oil and gas prices have reached an all-time high, contributing to the increased cost of shipping and freight. Companies now have to pay ten times the amount they would have two years ago in freight costs alone. All of these factors compound into increases in monetary costs for companies and time delays. This bottleneck of events has led to companies' current logistical issues.
---
Join the AirFinder Difference!
Innovation. Organizations can be freed up to innovate and bring more impactful products and services to market.
Profitability. Increased profitability provides new opportunities to innovate and improve valuation.
Digital Transformation. Discover competitive advantages, new revenue opportunities, improved customer relationships, and increased efficiency.
---
Is There a Solution?
Regionalization
One tactic gaining traction is called regionalization. Regionalization occurs when a company sets up multiple manufacturing plants across different regions. When a company has established regionalization, each region has its supplier and manufacturer so when one plant shuts down, only that region will be low on supply.
Nearshoring
Nearshoring is another feasible option; it's when companies move manufacturing to a country or region closer to the market. This tactic allows companies to reduce their products' freight costs and shipping time. Products might not be as cheap or cost-efficient, but the rest of the process proceeds smoothly.
Reshoring
Reshoring, which entails companies with domestic manufacturing in the past, will bring it back from an overseas location, is an additional trend among businesses. This solution reduces the cost of freight and time in the long run, but it comes at a significant cost at the beginning. Changing to domestic manufacturing provides additional jobs for the company's country and possibly government incentives. This solution is the most expensive option since it comes with higher labor and material costs.
None of these solutions are immune to failure or better than the others. These solutions would have a high cost initially, and for some businesses, that is not the right choice. The best solution is the one that best fits the company's needs and plans.
Can Asset Tracking Solve Supply Chain Issues?
Companies should be proactive when dealing with supply chain problems. Optimizing the supply chain should be the priority for companies. Companies should learn everything about their supply chain, figure out who the suppliers for their suppliers are, and search for any other resources for their materials. Eliminating wasted time, movement, and money will allow companies to recover quickly.
How Can You Better Manage Your Supply Chain?
Asset tracking systems are a great way to manage and optimize your supply chain. Supply chain management systems provide visibility into the ins and outs of your supply chain. They also automate processes to improve efficiencies and ultimately save time and money
Link Labs provides a great optimization solution, AirFinder. Knowing materials and merchandise's real-time location allows companies to optimize their supply chain and reassure customers of the arrival time of products. Interested in learning how Link Labs can help your company? Book a demo to see how Link Labs fits your company.