One of the biggest sources of electronic waste arises from the disposal of batteries. That's why it's crucial to ensure batteries last as long as possible and are disposed of properly after the fact. In addition to environmental concerns, dead batteries also disrupt a task flow when you're forced to find a replacement, dismantle the device, and hopefully install the new battery correctly on the first try. Not to mention how new batteries cost money. Luckily, Link Labs AirFinder is an asset tracking solution that helps companies preserve battery life, helping you reduce waste while saving time and money.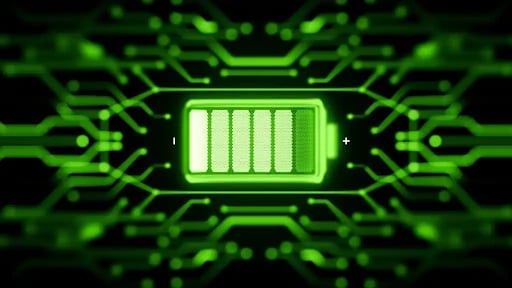 Saving Energy with AirFinder OnSite
OnSite can deliver up to 400x the battery life of Bluetooth in several ways. The first takes the concept of "sleep mode" one step further than Bluetooth by allowing users to pre-program the frequency with which they want a tag to transmit data. Naturally, this means different settings will result in a quicker battery drain, but the power of choice is placed in the user's hands. For ease of use, there's even a setting where a tag will only transmit data when it moves, maximizing visibility while minimizing energy consumption.
AirFinder OnSite also utilizes phase-range technology to reduce the energy that location visibility and data transmission require. This technology provides location data based on XYZ coordinates, requiring less back-and-forth between system components to identify the location. As a result, the tags don't need to transfer data frequently while seeking location information, resulting in up to 7 years of battery life. You can track your production process and other parts of your supply chain in real-time without worrying about whether or not your tag's battery will die thanks to extended battery life.
---
Join the AirFinder Difference!
Innovation. Organizations can be freed up to innovate and bring more impactful products and services to market.
Profitability. Increased profitability provides new opportunities to innovate and improve valuation.
Digital Transformation. Discover competitive advantages, new revenue opportunities, improved customer relationships and increased efficiency.
---
Further Reducing Battery Waste
This technology is innovative not just regarding technical scopes but also in sustainability efforts. OnSite's energy conservation settings mean batteries do not need to be replaced as often, sending less to the landfill overall. But Link Labs doesn't stop there in our mission to reduce battery waste.
Through Battery Recyclers of America, Link Labs makes it easy for customers to recycle drained batteries. Simply complete a request form, apply the shipping labels sent in the mail, and the batteries will be picked up for recycling. In this way, even depleted batteries can have new life without contributing to waste.

Promote Sustainability with AirFinder
An asset tracking system is only as good as its battery life. Need a sustainable solution that doesn't require monthly battery changes? Book a demo today to learn how we can help you reduce waste while saving time and money.