Tool management is a process used to keep companies informed of where their tools are and how they are being used at any given moment. This process comes with many unique challenges that can be aided with the strategic application of IoT technology, regardless of whether you're looking to track specialized or everyday tools.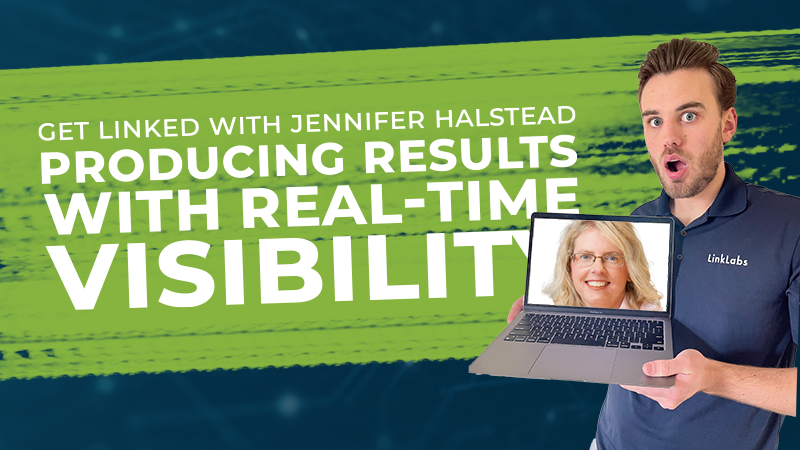 Specialized Tools vs. Everyday Tools
There are two kinds of tools that manufacturers need to manage regularly: specialized tools and everyday tools. Specialized tools consist of any tool that is specially calibrated, of high value, or contains data that cannot be replaced or replicated. These tools are important to track because not only are they expensive, but they are often not interchangeable. In essence, these tools cannot be replaced without incredible difficulty, and even if they are replaced, there will be a lasting negative impact on operations.
Everyday tools are a little different. These are the tools that are required to conduct the production process but are largely interchangeable. They are not as expensive as many of their specialized counterparts, and replacing them is not difficult. However, unexpected replacements or misplaced items can still result in a loss in productivity for the day's work since most companies have a limited supply of each type of tool and the other tools are likely already in use by other workers.
Addressing Tool Management Challenges with IoT
There are several challenges and goals that tool management strategies aim to address. Although these are the goals of all tool management systems, IoT technology can offer unique advantages in meeting these goals.
Maintaining Reliable Data
One challenge of tool management lies within the maintenance of reliable data. The goal of tool management is to understand when and how tools are used and to help enact decisions about daily operations. Common tools such as spreadsheets are notoriously susceptible to human error and everyday oversight. This renders any data derived from the sheets inaccurate and incomplete. Certainly, it can still be used to inform decisions, but its inability to present a full picture limits how useful and even accurate its recommendations can be.
IoT can be used to automate the tracking and data management process, relieving the unsteady reliance on accurate and consistent human input. In this way, operators can rest assured that the data they are using to inform their decisions is accurate, which means that their decisions will be in line with actual operations rather than an incomplete dataset.
Catching What Falls Through the Cracks
Inevitably, some assets will fall through the cracks of any well-meaning tool management strategy. Certain specialized tools, especially the ones that appear outwardly alike but contain different data, are easy to mistake for one another. Everyday tools are often "loaned" between teams without being accounted for. Also, workers might prefer newer versions of otherwise interchangeable everyday tools, leading them to store them somewhere only they can find. All of these problems can cause tools to fall through the cracks of their management system.
Through asset tracking, operators can retain visibility of all tools, even those that are easy to mistake for one another, unwittingly misplaced in the frenzy of the manufacturing floor, or deliberately placed aside due to misguided personal preference. This visibility provides a full picture of what tools are available at what time and where they are located.
Improving Tool Life Expectancy
Another goal of tool management is to prolong the life expectancy of tools and equipment and to understand the patterns behind when they get worn out and need to be replaced to make budgeting decisions. However, there are a number of obstacles standing in the way. For instance, inaccurate reporting can make replacement predictions equally inaccurate. And as mentioned previously, workers might favor newer or better looking tools, causing them to wear out sooner than anticipated.
By using IoT, companies can monitor tool and equipment usage and intended maintenance cycles to help prolong their life. Further, these systems can be used to ensure that no one piece of equipment is getting used more frequently than any other. Usage tracking helps to ensure that workers are not favoring one piece of equipment over another, thereby significantly reducing that tool's life expectancy. This can ultimately save money by maximizing the potential use time for each item.
Protecting Against Tool Loss
Of course, any asset tracking system, manual or otherwise, seeks to help companies prevent loss. Loss can be characterized as either deliberate theft or unintentional misplacement of tools. Tools or equipment might be stolen to sell for money later. They might be misplaced out of simple oversight or misunderstanding. The longer a tool sits untouched between uses, the more likely its location will be forgotten. As a result, calibrated, high-value equipment is especially at risk.
With IoT asset tracking, companies can maintain visibility of all tools even when they are not regularly used. This means that tools and equipment can be located when needed without spending time searching for them. Reduced search time, in turn, improves production uptime and employee satisfaction by eliminating tedious, time-consuming tasks.
---
Increase Your ROI by Investing in AirFinder OnSite
Low Cost. AirFinder OnSite XLE is a fraction of the cost of competitors' pricing.
Long Battery Life. XLE lasts up to 7 years with hundreds of location updates daily.
Increased Efficiency. Spend less time looking for assets, and more time being productive.
---
What to Look for in a Tool Management Solution
If you're looking for an IoT tool management solution, it's important to understand that not all systems share the same capabilities. While some feature requisites will depend on your company's unique needs, there are a few basic traits that quality solutions should have to address the above challenges. These traits include:
Operational scalability.

Integration capability.

Intuitive functionality.
A company's goal should be to find a solution that provides all five traits and one that accounts for its own unique needs. After all, no two operations are exactly the same.
Tool Tracking with Link Labs
Whether you're looking to track specialized tools or everyday tools, Link Labs has you covered. Our AirFinder asset tracking solution provides manufacturing companies with the peace of mind that comes from knowing where their tools are and how they are being used. Our system can help you avoid losing irreplaceable equipment, and simply smooth out daily operations by helping you keep track of your everyday ones. If you want to learn more about how an asset tracking system can work for you and your company, book a demo today.