When it comes to a real-time locating system (RTLS), there are several wireless communication technologies available to help track assets – WIFI, RFID, GPS, Bluetooth Low Energy (BLE), and Ultra-Wideband (UWB) – to name a few. Recently, Apple AirTag was released using UWB technology. With all of the developing technologies, one may wonder how these different technologies are being used with a RTLS, and what they bring to the table. Let's take a look at the critical components of a RTLS and examine whether or not AirTag's UWB technology makes sense for asset tracking.
Components of a Real-Time Locating System
Generally speaking, a RTLS is composed of hardware and software that use technology to locate objects or people in real-time. RTLS solutions can be used in a variety of use cases. Some RTLS solutions, like Link Labs' AirFinder, collect data from business-critical assets and provide data analysis to aid enterprises in strategic decision-making for improved asset management. Here are three main components that are fundamental for all RTLS solutions:
Location Tags.

These are asset tracking devices that attach to assets and communicate the location of the asset to the reader.

Reader.

This is a device that collects location and other important data from your tagged assets and sends the information to a designated software.

Software.

The software interface reads the data collected from tags and analyzes it according to the enterprise's needs.
Though the components that comprise a RTLS are the same, differentiation of technology is found from the different types of tags and readers used to collect data and the type of wireless communication system that backs the components. For example, RFID uses electromagnetic tags (passive RFID) or radiofrequency tags (active RFID) to communicate its location to a reader. On the other hand, BLE uses short-range frequency hopping to collect the asset's location data as the tag sends out signals to specific devices it is trying to locate.
Ultra-Wideband Technology
UWB is a radio technology that uses power amounting to less than -41.3 dBm/MHz over radio frequencies that covers a wide range of 3.1 to 10.6 GHz. Along with the low-power and wide-radio frequency range, UWB uses a bandwidth of over 500Mhz which allows it to transfer large amounts of data between devices. Because of its low-powered frequencies, UWB devices work better when they are close to each other and have a clear line of sight. Hence, a UWB RTLS requires precisely placed readers based on significant calibration. When implemented correctly, UWB results in high accuracy predicting the asset's location within 10-30cm, and high transmission of information measuring 110Mbit/sec. However, the complexity of its installation makes it challenging and expensive to implement. In contrast, installing a BLE proximity-based RTLS is much easier and less expensive due to less infrastructure required, as well as the use of less expensive tags.
Which Technology Makes the Most Sense for Business Asset Tracking?
The Apple AirTag locating system only works due to the 1.65 billion Apple device users across the globe. Apple devices using the "Find My" app act as the readers of the RTLS, creating a global network which enable their location technology to be activated when needed. However, there are some limitations to the network and positioning of Apple devices that prevent a seamless asset tracking solution. First of all, to use AirTags to track assets, you must already have an Apple product. It would be impractical for a user to buy an Apple product just to use its AirTag. Secondly, accuracy is compromised if your software isn't up-to-date and your iPhone isn't one of the most recent models. iPhone 11 and iPhone 12 are the only models that allow the Precision Finding feature. Finally, tracking your device may not be possible if the AirTag is not within Bluetooth range from another device or working off of your at-home wifi network.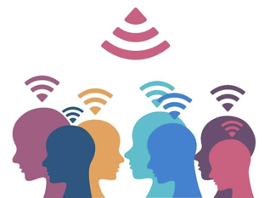 For enterprises looking to implement a comprehensive asset tracking solution, they'll need to consider a cost-effective solution to suit case-specific needs. The idea of Apple AirTags may sound appealing without knowing the necessary background information that businesses require in a RTLS, but the reality of AirTag's UWB technology for asset tracking is an unstable RTLS with too many changing variables. Plus, it doesn't include a comprehensive IoT asset management platform like Link Labs AirFinder does. Nor does it provide a low cost.
Asset Tracking for Your Business
With many asset tracking solutions out there, trying to navigate the different technologies available to you may be difficult. For more clarity in decision making, consider the type of assets you are looking to track or monitor and what operational outcomes you want to achieve.
If you have questions about business asset tracking technologies, reach out to a Link Labs expert.
To experience a comprehensive IoT asset tracking solution, request a demo today.