Telecom, Industrial Controls, Logistics, and Retail Industry Veterans to Guide High-Growth IOT Innovator

Annapolis, MD, August 17, 2016 - Link Labs, Inc., a leading innovator in low-power, wide-area (LPWA) technologies and applications for the Internet of Things (IoT), announced today the formation of a new industry-leading Advisory Board. The Board will help the company navigate rapidly accelerating growth and allow it to further its product development initiatives across several IoT segments.
Bob Proctor, CEO of Link Labs, stated: "We are honored to have such an experienced group of successful executives add their unique insights and deep industry experience to Link Labs' transformative technology offerings. The experience and relationships this group of distinguished executives bring to Link Labs will help us realize the tremendous growth potential inherent in the company today."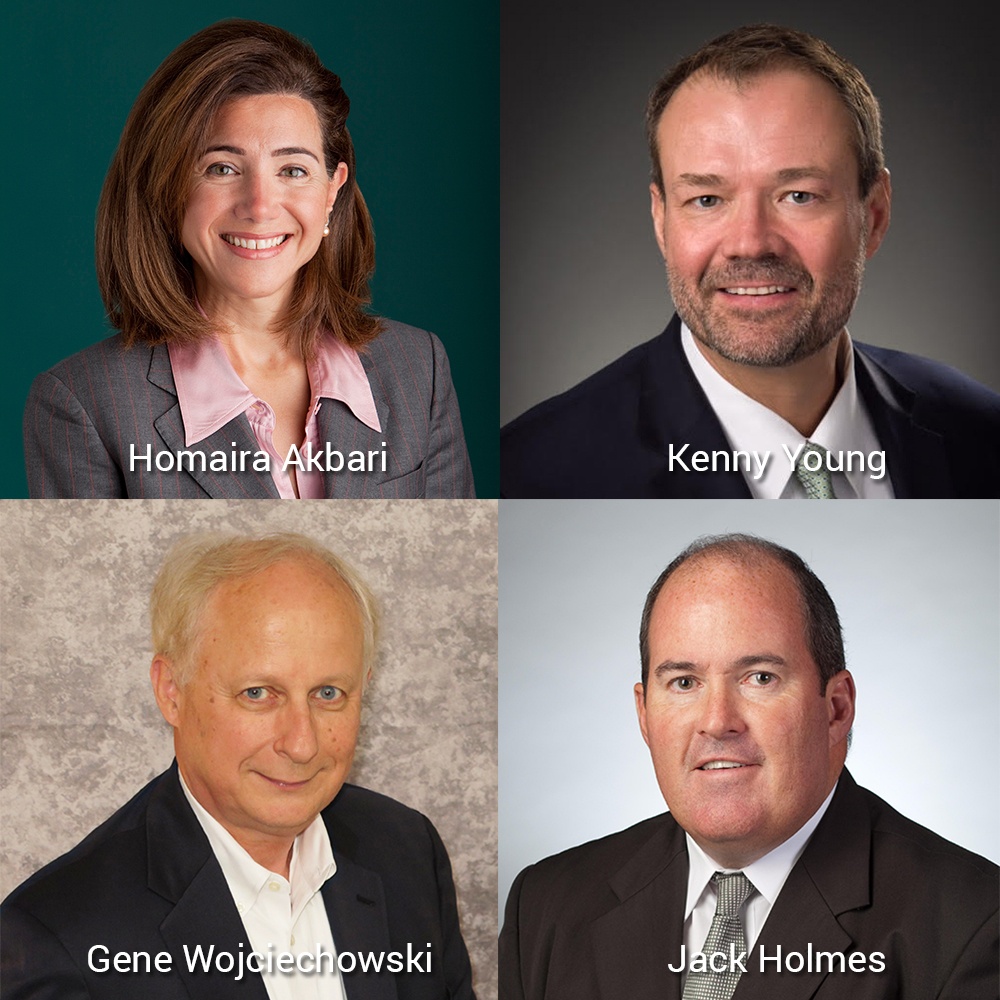 Link Labs inaugural Advisory Board is comprised of the following professionals:
Dr. Homaira Akbari
Homaira Akbari is President and CEO of AKnowledge Partners, LLC, a global strategy advisory firm providing services to leading private equity funds and large corporations in the sectors of the Internet of Things, Cyber Security, and Supply Chain Visibility. She has held senior management roles in Fortune 1000 companies including Microsoft, Thales, SA, and Liberty Media subsidiary, Trueposition. Dr. Akbari also served as the President and CEO of SkyBitz, Inc., a leading provider of remote asset tracking and security solutions, and successfully sold SkyBitz to Telular Corporation (NASDAQ: WRLS). She currently serves on the Board of Directors of Landstar System, Inc. (NASDAQ: LSTR), Gemalto N.V. (Euronext: GTO), Covisint Corporation (NASDAQ: COVS), and Veolia (Euronext: VIE).
Mr. Jack Holmes
Jack Holmes served as President of UPS (NYSE: UPS) Freight, one of the largest less-than- truckload carriers in the United States, from 2007 until his retirement in June of 2016. Widely respected for his business acumen, he was named to the National Freight Advisory Committee (NFAC) by the U.S. Department of Transportation in May, 2013. He began his UPS career in 1979, and was promoted and served as President and COO of multiple UPS locations before leading the transition team for UPS's largest-ever domestic acquisition, the 2005 purchase of Overnite Transportation, now UPS Freight. He currently serves as co-chairman of the NFAC's Conditions, Performance and Data Subcommittee, is a director of the American Transportation Research Institute and the United Way of Greater Richmond.
Mr. Gene Wojciechowski
Gene Wojciechowski is Executive Vice President and Chief Information Officer of Newgistics. He has extensive experience in eCommerce and supply chain technology through decades of working with both startups and industry leaders such as Walmart, Staples, GE, UPS, and Ford. Prior to joining Newgistics, he has held numerous executive positions including Vice President, Technology at Staples (NASDAQ: SPLS), VP and CIO of Walmart.com (NYSE: WMT) for six years, and CIO of UPS Freight Services for more than six years. He has a 30 year track record of measurable success in both domestic and international eCommerce.
Mr. Kenny Young
Kenny Young has served as the President and Chief Executive Officer of Lightbridge Communications Corporation since August 2008, and served in other executives roles at LCC from May 2006 to August 2008. Prior to joining LCC in 2006, he served as Chief Operating Officer for Liberty Media's (NASDAQ: LCAPA) Connectid mobile content subsidiary, as well as Senior Vice President and Chief Marketing Officer of Liberty Media's TruePosition location based services organization. He spent over 16 years with the now combined AT&T Corporation (NYSE: T) and held senior management positions with Cingular Wireless, SBC Wireless and Southwestern Bell Telephone. He currently serves on the Board of Directors of
Globalstar, Inc. (Amex: GSAT).
Link Labs is a leading innovator in low-power, wide-area network technologies for the Internet of Things (IoT). The company's patented Symphony LinkTM technology provides secure, two-way, low data rate, long range connectivity for connected devices. Link Labs has customers around the world and powers a range of IoT applications across industries, including logistics, industrial controls, agriculture, building controls, healthcare, smart cities, defense, retail, and utilities. For additional information, visit http://www.link-labs.com or follow us at @LinkLabsInc.