Kris Rinne, retired Senior VP of network technology at AT&T Labs and Cingular Chief Technology Officer, has joined the Link Labs industry leading Advisory Board.
While at AT&T, Kris Rinne was responsible for planning the evolution of the AT&T Global IP backbone, mobility core, radio access roadmap, wireless device requirements and certification, and the technical solutions for AT&T's products and services. She and her team also lead the implementation and expansion of the 4G LTE network. Previously, Ms. Rinne served as Cingular's chief technology officer with similar responsibilities.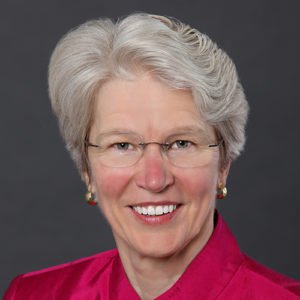 Ms. Rinne has been involved in many industry firsts, including the world's first wide scale launch of UMTS/HSPA in 2005, the initial iPhone launch, and the distributed architecture for 4G LTE in 2011. Ms. Rinne was named in the "Top 10 Most Influential Women in Wireless" list by Fierce Wireless from 2011 to 2014. She was inducted into the Wireless History Foundation Wireless Hall of Fame in 2013
Bob Proctor, CEO of Link Labs, stated: "We are honored to have Ms. Rinne join our Advisory Board, as her insights and experience will be instrumental in guiding our growth as we scale to meet new opportunities in the Internet of Things."
Link Labs recently announced a partnership with Verizon Wireless to offer a suite of solutions based on the new LTE Cat-M1 standard, which allows battery powered devices to connect to cellular networks with years of life.
In addition to Ms. Rinne, the Link Labs Advisory Board is comprised of the following professionals: Dr. Homaira Akbari, Mr. Jack Holmes, Mr. Mr. Gene Wojciechowski, and Mr. Kenny Young.
Link Labs is a leading innovator in low-power, wide-area network technologies for the Internet of Things (IoT). The company's patented Symphony LinkTM and LTE Cat-M technology provides secure, two-way, low data rate, long range connectivity for connected devices. Link Labs has customers around the world and powers a range of IoT applications across industries, including logistics, industrial controls, agriculture, building controls, healthcare, smart cities, defense, retail, and utilities. Link Labs also sells a brand of real-time location systems called AirFinder. For additional information, visit http://www.link-labs.com or follow us at @LinkLabsInc.