MOBILE WORLD CONGRESS: BARCELONA ES and ANNAPOLIS, MD USA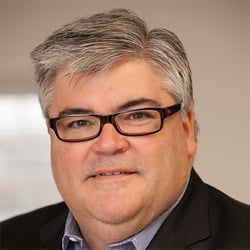 Link Labs announced today that Paul Palmieri, the respected technology executive who co-founded Millennial Media and took it public six years later, is joining its board of directors.
Mr. Palmieri, a former mobile data executive at Verizon Wireless, led the growth of its consumer mobile data and media business from double digit millions to nearly 5 billion in revenues between 2000 and 2005. In 2006, he co-founded Millennial Media, the market-leading independent mobile advertising platform. He served as the Chairman and CEO of the company, guiding its growth through a public offering, and for two years as a public company CEO prior to stepping down to become a venture investor in 2014.
"We are honored to have Paul join our Board of Directors during this time of tremendous growth and opportunity. His expertise and leadership in growing companies in the technology media and telecom space will provide us key guidance on our path to fast growth and market-leadership in the IoT space," said CEO Bob Proctor.
"Link Labs is already the market leader in low-power, cost-effective, industrial-grade IOT solution development, deployment, and management for the enterprise market, and I will be excited to see them become a dominant global player in the Internet of Things," said Paul Palmieri.
Paul Palmieri joins Link Labs CEO Bob Proctor, founder and CTO Brian Ray, and investor Christopher College on the board.
About Link Labs
Link Labs is a leading innovator in low-power, wide-area network technologies for the Internet of Things (IoT). The company's patented Symphony Link and LTE Cat-M1 technology provides secure, two-way, low data rate, long range connectivity for connected devices. Link Labs has customers around the world and powers a range of IoT applications across industries, including logistics, industrial controls, agriculture, building controls, healthcare, smart cities, defense, retail, and utilities. Link Labs also sells a brand of real-time location systems called AirFinder. For additional information, visit http://www.link-labs.com or follow us at @LinkLabsInc.