Annapolis, MD – Link Labs, Inc. a leading innovator in low-power, wide-area networks for the Internet of Things (IoT) announced today that Patrick Li has joined Link Labs as Vice President of Engineering.
"I am excited to join the dynamic and innovative team at Link Labs developing the next generation of wireless technology to support the potential of the Internet of Things. The talent, customer-focus, and uniquely beneficial technology at Link Labs makes it a rewarding place to serve customers and lead the market."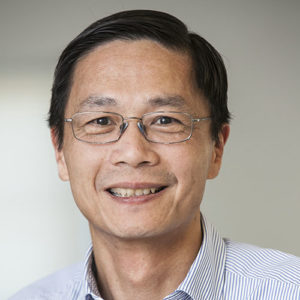 Patrick will be responsible for leading Link Lab's R&D team designing hardware and software for Link Labs' LPWAN products including wireless end-modules, wireless access gateways, and the cloud management system. Patrick brings 29 years of systems engineering and HW/SW development experience with Alcatel-Lucent Bell Labs, Nortel Networks, and Aruba Networks in wireless infrastructure systems spanning CDMA, UMTS, LTE, and Wifi. Earlier in Patrick's career, he was responsible for building R&D teams in China for Alcatel-Lucent and transferring CDMA base station and MSC product development responsibilities to the teams in China.
Patrick's experience in building and working with high performance multi-local R&D teams as well as his insights into wireless systems is well suited to working with Link Labs' customer to address their end-to-end solution needs and growth aspirations.
Link Labs' CEO Bob Proctor adds, "With Patrick's addition, I am excited to continue to strengthen our management team at Link Labs. We are seeing tremendous market interest in our products and services, and Patrick will help us meet the simultaneous demands of high growth and high quality products."
Patrick holds an S.B. and S.M. in Electrical Engineering from Massachusetts Institute of Technology.
About Link Labs
Link Labs is a leading innovator in low-power, wide-area network technologies for the Internet of Things (IoT). The company's patented Symphony Link technology provides secure, two-way, low data rate, long range wireless connectivity for Internet-connected devices. Link Labs also supports LoRaWAN and LTE Cat-M1. Link Labs has customers around the world and powers a range of IoT applications across industries, including smart cities, agriculture, building controls, automotive, healthcare, government, defense, retail, and utilities. For additional information, visit http://www.link-labs.com or follow us at @LinkLabsInc.